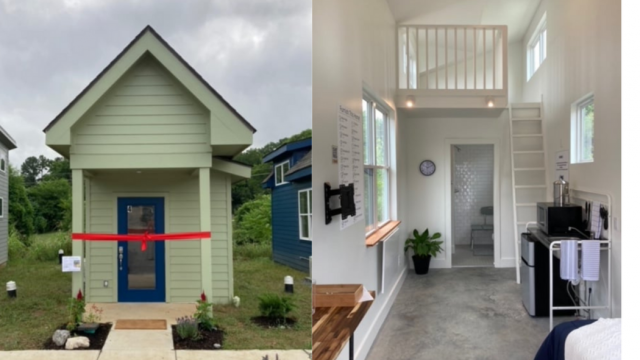 A lot of cities have tackled the problem of homelessness in creative ways and Nashville is joining the list. The city established a new project of a tiny house community to shelter people living on the street and offer them a home.
The houses can be found in South Nashville and the community received the name The Village. The tiny houses have been built after the city received a grant of $270,000 from the Center for Disease Control Foundation in collaboration with the National Institute for Medical Respite Care.
The Glencliff United Methodist Church is also part of the initiative and their volunteers have contributed to the building of the tiny units. There is still work to do before the tiny homes will find their new owners, as the community is asking for donations to finish the furnishing of the homes, but it is only a matter of time now.
The world needs more initiatives like this one in Nashville, where the local community was involved in providing a solution to a problem affecting millions of citizens worldwide every year.