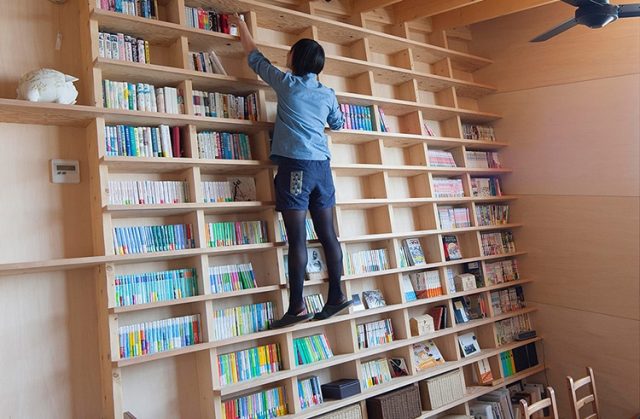 This amazing house in Japan was designed by Shinsuke Fujii in the neighborhood of Yokohama, Japan. The architect built this unique home by also incorporating an earthquake-proof bookshelf and designing a shelf that is both easy to access and safe in case a natural disaster happens.
Since earthquakes are common in that part of Japan, cautious and conscious design is essential when building a new home and many of the residents have thought about clever solutions for their homes.
The wooden bookcase has a concrete structure that fixes it to the wall and makes it more stable and it blends in perfectly with the rest of the design. The hidden gem of the bookcase is the upper part, which extends and transitions into a roof perfect for reading as it receives plenty of natural light. The outside of the home looks like every minimalist design enthusiast's dream, covered in matte grey metal cladding and showcasing a geometric structure.
This house is just perfect for the book and fine design lovers as well, and it is truly an inspiration in these hard times.