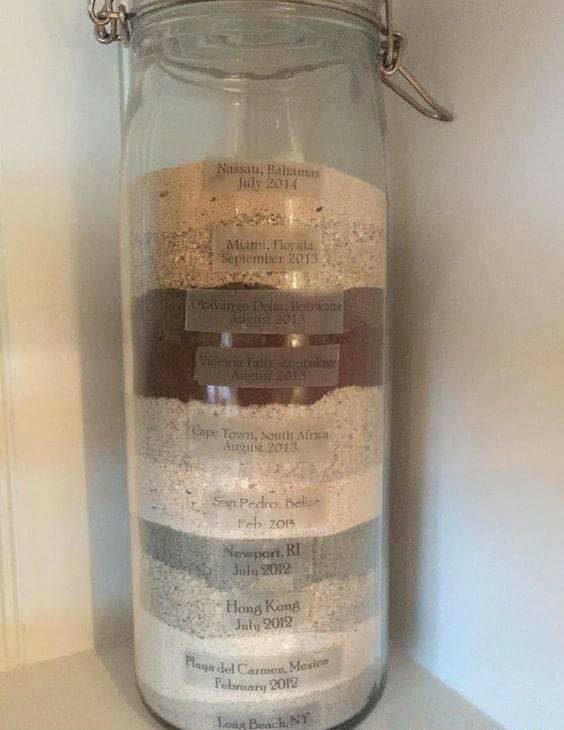 Finding the perfect holiday souvenir is a tough choice, especially since most touristy souvenirs are kitschy. But this traveler found a sweet idea to remember the places visited, and you can also replicate this in your travels.
How would like to have a jar at home with sand collected from all the beaches that you visited over the years?
Just looking at that jar would make you feel happier and calm, remembering that sand touching your feet while listening to the waves. You can layer the sand in your special travel jar and also label it, so you'll remember the year and the name of the beach/location visited.
This is such a wholesome idea and a much better one than buying a plastic item resembling a local attraction. It will also reduce your carbon imprint, by not encouraging the mass production of cheap plastic souvenirs, and you'll also have your own private beaches at home. Simply lovely!