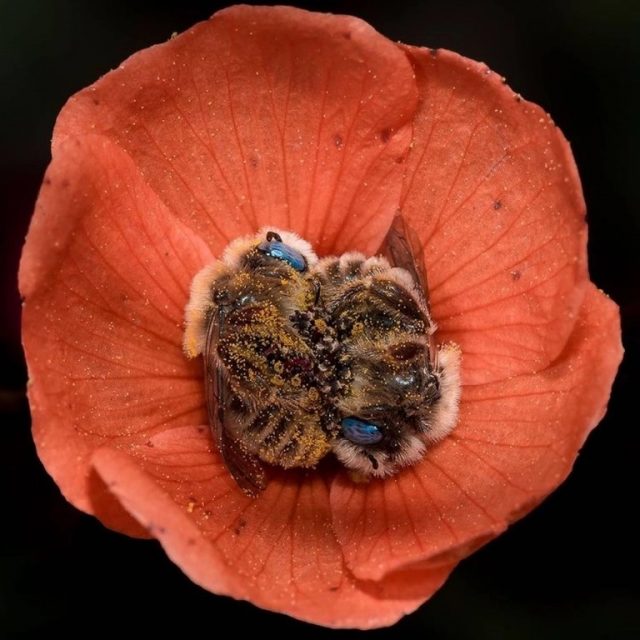 Nature photography never ceases to amaze, as it seems that photographers specialized in this form of art are always at the right moment in the right spot.
Joe Neely managed to capture two sleeping bees inside of a flower and capture a stunning picture that didn't pass unnoticed. The two bees are seen snuggling in the middle of an intensely orange flower and thanks to the macro effect all the tiny details of the bees are visible.
The picture happened by accident, as Neely went for a walk with his wife and in their search for Mexican poppies, they stumbled upon the tiny insects and knew they witnessed something special. That's when they decided to capture this moment on camera and stayed there to watch them for a few moments more.
After taking a closer look, the couple noticed that almost all the flowers from the plant had bees sleeping inside them, as they were preparing to take a collective nap and enjoy the afternoon. The contrast created by the insect's blue eyes and the vivid color of the flower, makes this picture stand out and truly unique among nature photographs.
Nature photographer Joe Neely happened upon the adorable sight of bees sleeping in globe mallow flowers.