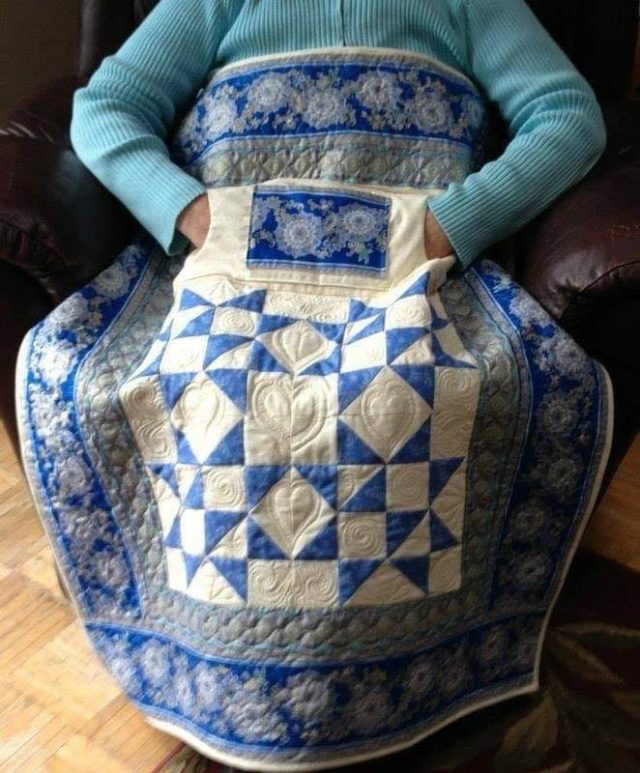 I designed the "Lovie Lap Quilt" with Pockets after visiting my Grandmother in the nursing home. I noticed my Grandmother sitting on her hands a lot. She told me her hands were cold.
That is how I came up with the idea of a quilt with pockets. I made one through pocket to keep her hands warm and a second pocket for small items. My Grandmother kept her tissues and chapstick in the second pocket. The pockets are both lined in flannel as well as the back of the quilt. My grandmother also loved taking her Lovie Lap Quilt into the car when we would take her out. She would comment on how warm the quilt kept her especially the pockets for her hands.
Blue and Teal Roses Lovie Lap Quilt with Pockets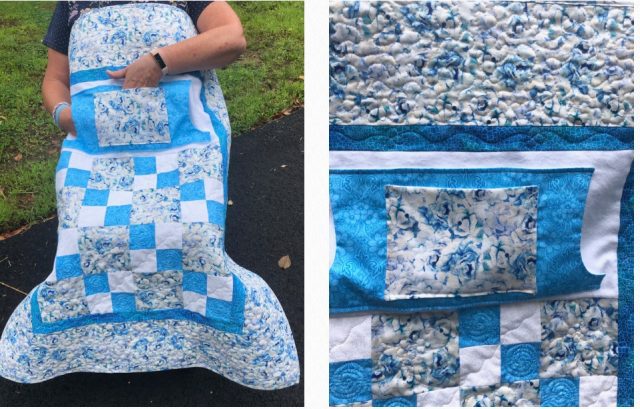 Blue and Teal Roses Lovie Lap Quilt with Pockets is a beautiful quilt made with all cotton fabrics, Warm and White cotton batting and a cotton flannel for the backing and lining of the pockets. There are two pockets, one to keep your hands warm and the second for small items. I have machine pieced and machine quilted using free motion quilting designs. Easy care instructions: machine wash with cool water and dry in the dryer. The lap quilt measures 33″ x 40″.
Find it HERE…