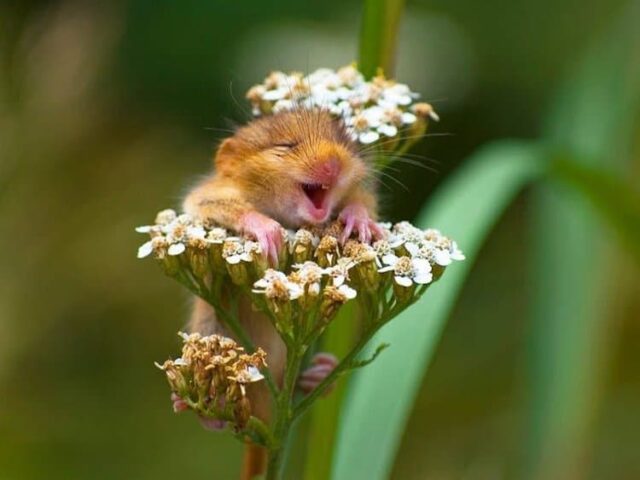 Animal pictures are always so much fun to watch, especially if they present a never-before-seen side of them. It looks that the little dormouse photographed by Andrea Zampatti is just as excited about spring as everyone else.
The tiny mouse was captured by the photographer while sitting on a flower and enjoying the scent of it, and the picture was named The Laughing Dormouse. Zampatti's work didn't go unnoticed, as it won the On Land prize of the 2017 Comedic Wildlife Photography Awards and brought a smile to the jury's face too. This is another great example that mastering the art of photography requires years of training on how to feel the perfect moment and capture it on camera, proving that timing is essential.
Zampatti has a real passion for wildlife photography and photographs all sorts of animals, from mice to bears and squirrels, all immortalized in perfectly timed postures. You can check Zampatti's work on the photographer's website and where you can also learn more about his background and even sign up for a private workshop with him.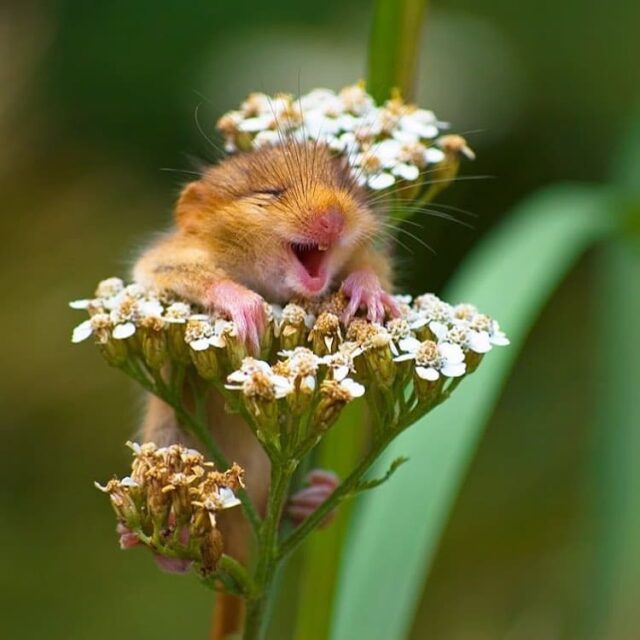 Andrea Zampatti: Website