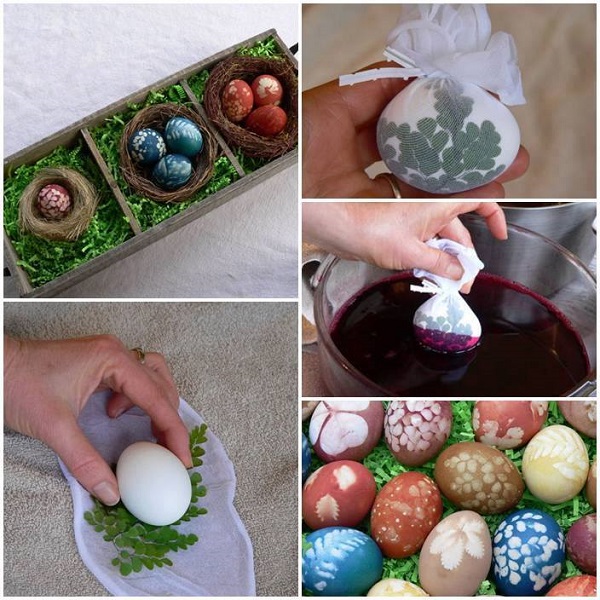 Every parent knows that the Easter Bunny is kind of lazy. Meaning he doesn't bring colored eggs or sets the table for Easter morning. It's entirely up to you to make this happen. Without any further a due, let's learn how to prepare the eggs with natural dyes right from the garden.
• coffee (for a Beige color);
• red cabbage (for a Blue color);
• brown onions (for a Rusty Brown color);
• beets (for a Red color);
• turmeric (for a Yellow color);
• distilled white vinegar;
• all kind of leaves and plants from the garden;
Begin with boiling the eggs in a pot. Leave them to cool for a bit before applying the dyes you fashion from ordinary vegetables. Check all instructions in the link below..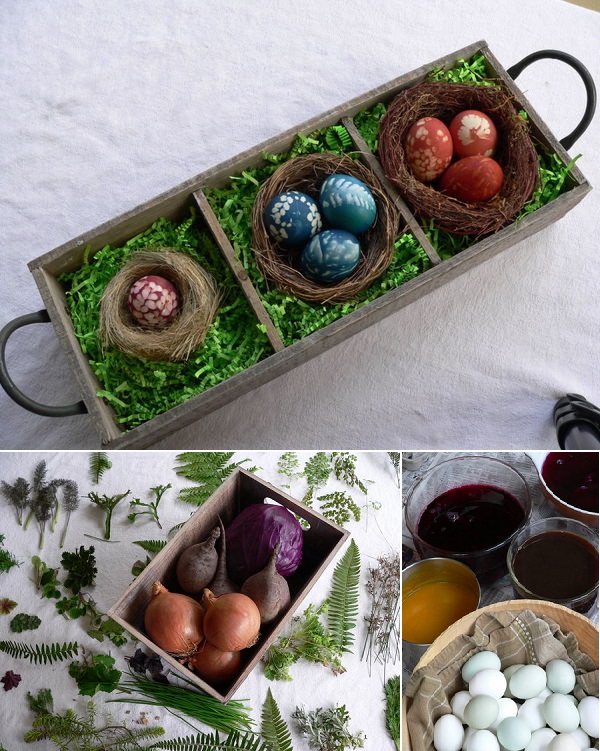 Make Natural Dyes For Your Eggs