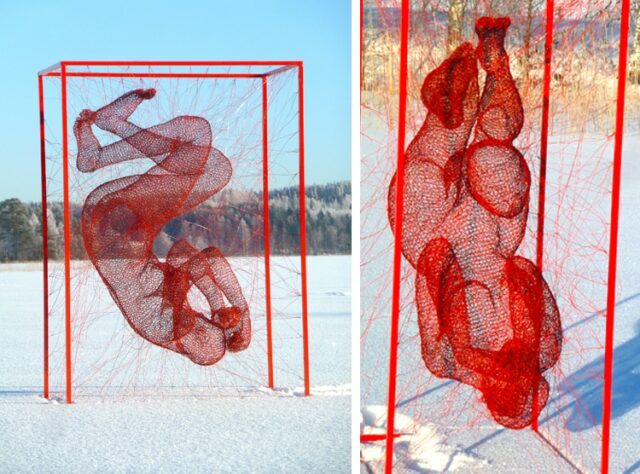 Wire offers a lot of creative liberty to the artists working with this material, as it can be twisted and turned into every shape. Nadia Zubareva is a sculptor from Siberia, and she builds intricate wire sculptures from stainless steel.
The artist resides in both St. Petersburg and Finland, and her life-sized figurative sculptures never cease to amaze the viewer.
The figure of the sculptures resembles the looks of classic art and Zubareva's pieces are all trapped in boxes and display a wide range of human emotions.
Her pieces draw inspiration from Greek and Roman art and they blend in perfectly with the environment surrounding them. Being enclosed in metal boxes, the artist creates a separate life for her characters, and when displayed outdoor the passing of light during the day brings out their hidden beauty.
Zubareva's works can be admired both in galleries and outdoor spaces, so make sure you do some research before visiting Russia or Finland to catch one of the artist's exhibitions.