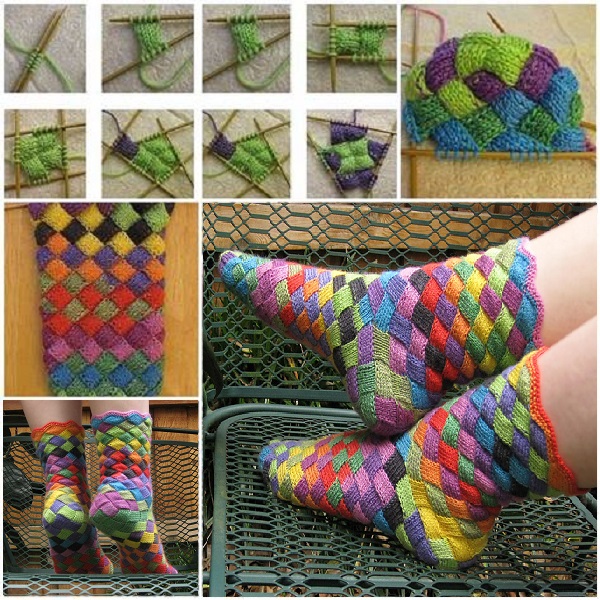 Spring is here, but the weather is still not that great, so you will need to keep yourself warm and avoid getting sick. For this we have a great and creative solution for you. By knitting a pair of these cute and warm socks, the confusing weather of the beginning of spring will do you no harm. They are so colorful you can almost mistake them for rainbows. Make sure you will avoid the dullness of winter and get cozy with your colorful spring socks. Here is the list of materials you will need for this DIY project:
• yarn (in different colors);
• knitting needles;
• scissor;
To make these socks you will need to use the Entrelac knitting technique that will result in those nice patches that you see in the picture. Take the yarn and the needles and let the pictures guide you. You will probably need a little bit of help at the heels, just follow the pictures and you will get those interlaced rectangle shapes. You can also create any other pattern you like, get creative and let your imagination lead you. At the end you will have a beautiful and warm pair of rainbow socks for the spring season.

Think Outside the Sox: 60+ Winning Designs from the Knitter's