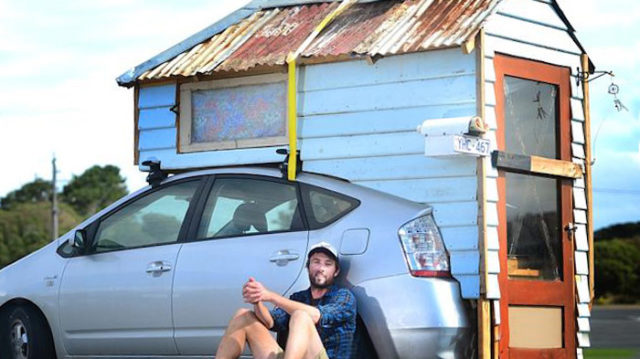 Made primarily using scraps scavenged from the tip, the miniature house set Mr Lawler back $150 and took just over a week to complete.
The abode sports a tin roof with a chimney, a stained-glass window and a letter box displaying the car's registration plate."There's a lot of boring camper vans out there. I thought this would be a little bit more quaint and Australiana with a rusted tin roof," Mr Lawler said.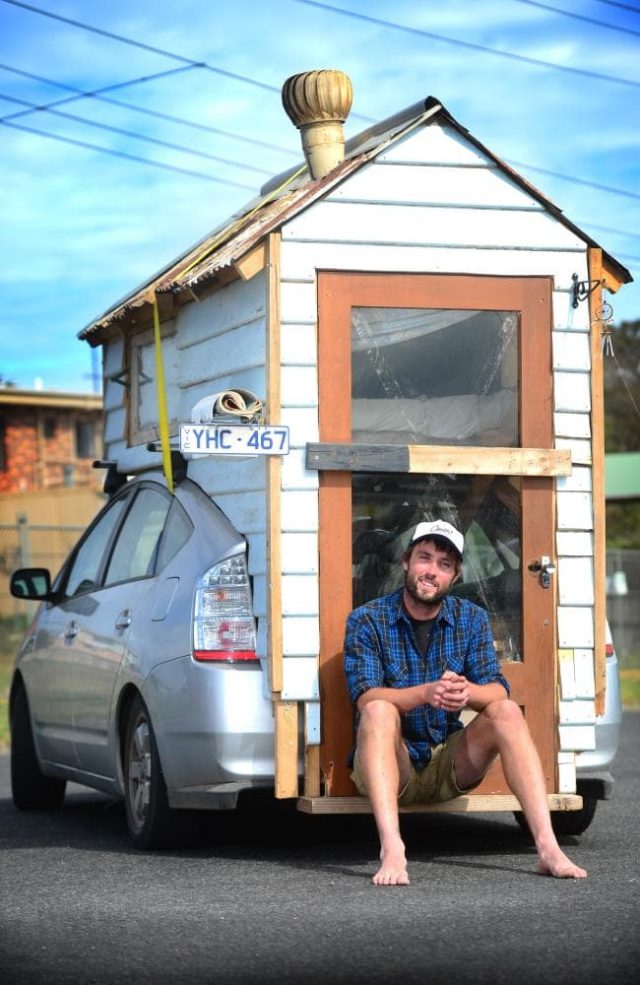 Unfortunately, on the way home, Lawler was fined by the police for driving what they deemed a "unroadworthy" vehicle, but it hasn't deterred Lawler, who intends to dismantle this unusual caravan to build something even better. It's an eccentric sight and we admire James' ingenuity and sense of humour, but we do wonder what it does to the car's drag coefficient… More over at The Herald Sun.