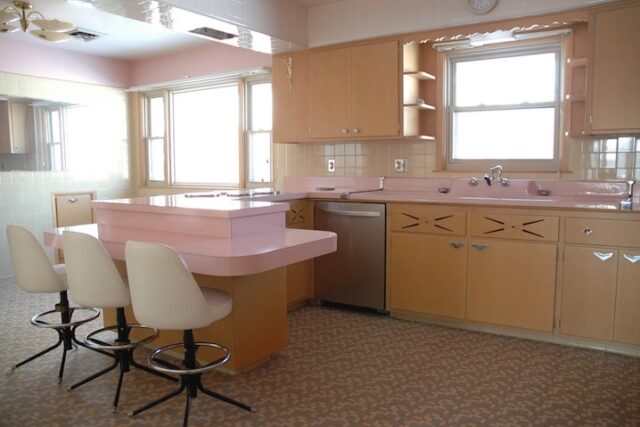 Retro decor objects are not easy to find, and many of them which are designer pieces can have a high price. But Nathan Chandler seems to be one lucky man as in 2010 he purchased a home that has a kitchen fully furnished with the finest American pieces from the mid-1950s.
The home never had a previous owner, so everything is spotless and in perfect condition, even the kitchen appliances. Having found such a gem of a home, Chandler bought it without hesitation and now he owns his very own time capsule that teleports him back in time. The beautiful kitchen has shades of pale pink, wooden cabinets, and fine chrome finishes and the retro lettering on the appliances brings a nice touch.
Since many of the appliances here are considered collector's items, Chandler decided to list some of them online and sell them. Among the pieces that you can purchase is the washboard sink, for instance, and many more.
So, if you are a fan of mid-1950s kitchens or have a friend who loves them, spread the word until the opportunity is open.
Nathan Chandler: Flickr