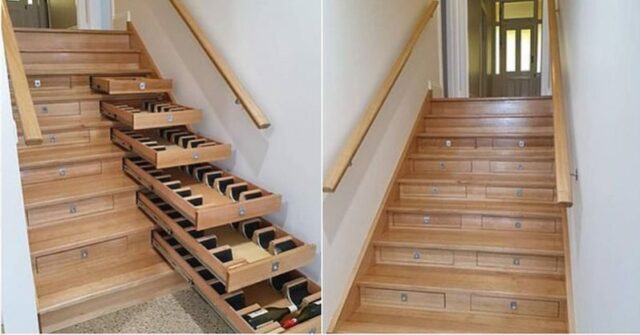 If you have a deep love for fine wines and own an impressive collection yourself, then this DIY project idea is perfect for you. It is an amazing wine cellar that is hidden in a staircase and was built by Murray Berrill from Australia.
Having a wine collection requires some extra storage space, but if you live in a small house you surely want to make use of your space efficiently.
That is why Berrill's project is great, as it helps you create a cool wine cellar even if you don't have a basement or other extra storage units. If you have stairs in your home, you already know that they take up a lot of room and that's exactly why Berrill decided to build the cellar underneath them.
The conversion of the stairs into a wine cellar had a cost of $500 just for the drawers but the entire project ended up being more expensive. The cellar was ready in a week and a half and can hold up to 156 bottles of wine while also leaving the stairs intact. But another important aspect when storing wine is the temperature of the cellar and for the wine not to spoil, you'll need to keep it between 25- and 60-degrees Fahrenheit.
The optimal temperature should be 55 degrees Fahrenheit and try to keep the bottles horizontally, so the cork stays moist. Another important aspect of a wine cellar is its darkness, as wine should be kept away from UV light.
Keeping these in mind, building a wine cellar under the stairs seems like a great option.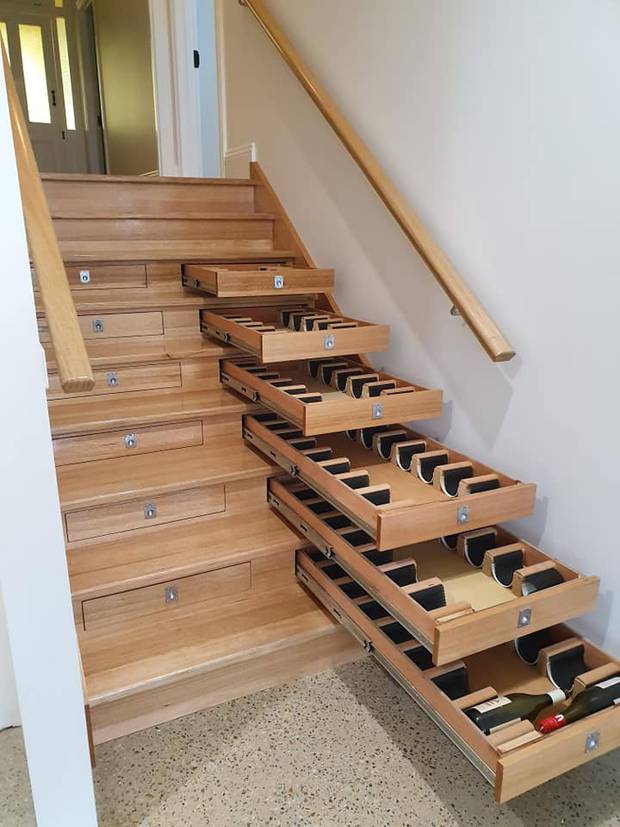 Berrill says the staircase is well insulated and he is considering adding in a small unit to keep wine chilled.
Viewers were left stunned at Berrill's creation, with many praising his handyman skills.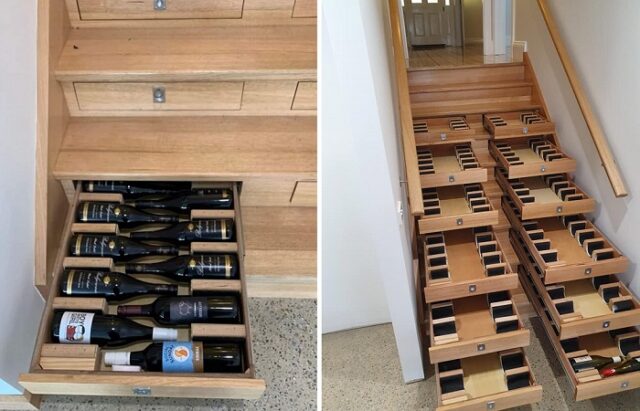 credit:  Murray Berrill Constructions
Like on Facebook …