Creating beautiful art doesn't require for you to be a specialized artist. In fact, the DIY community helps out with whatever design or decorating project you can think of. In this tutorial, you get to find out how to make a beautiful mandala stone. The main accents of color used are green and blue while materials involved are acrylic paints and synthetic brushes. You could also use some nail art brushes and dotting tools to give the mandala a good and clean design. Find a smooth, round and flattened stone to work on and follow the instructions provided on the next webpage. Oh and remember this nice trick: paint a big circle with a dark color at first, this ay the other colors applied on top will only be enhanced.
These unique and original pieces of art are available below…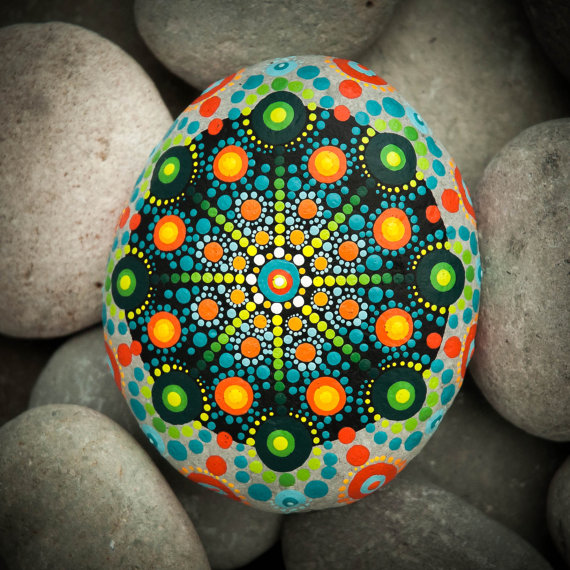 more details HERE…
Elspeth McLean is a talented painter from Australia. She is perhaps the most vibrant painter I have even seen, hence her degree and passion in Art Therapy. She have an online shop HERE…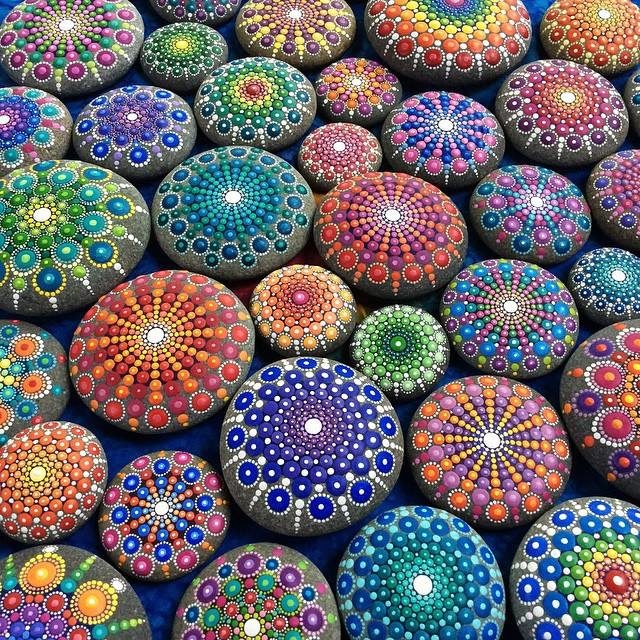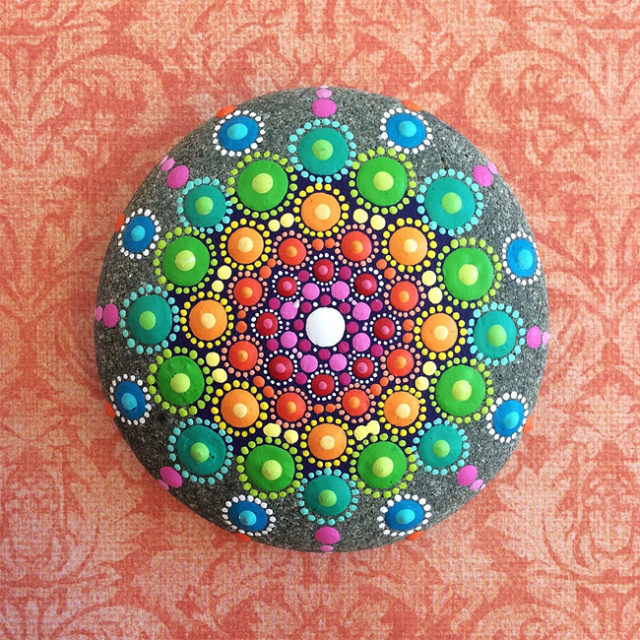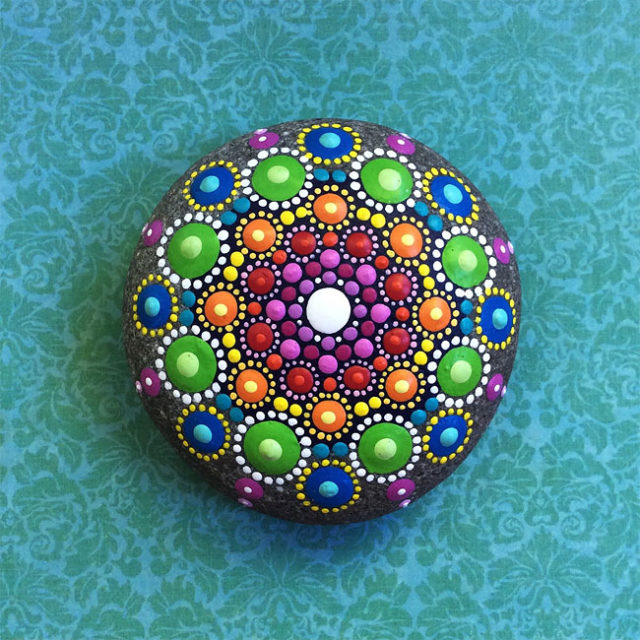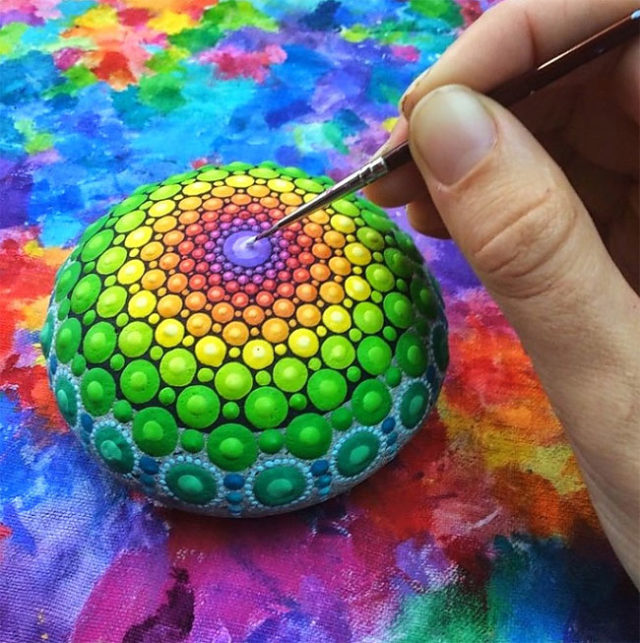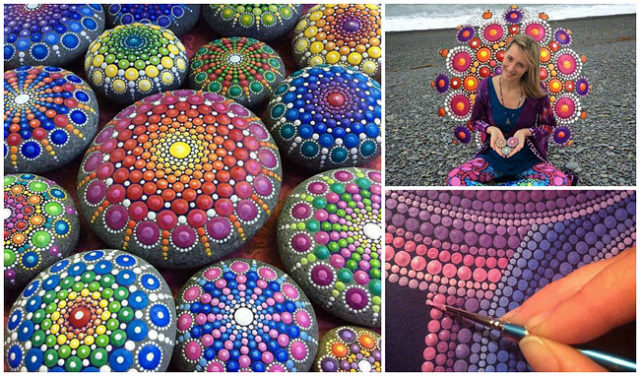 more details HERE…
Mandala Stones-Stones For Crafts – Mandala Rocks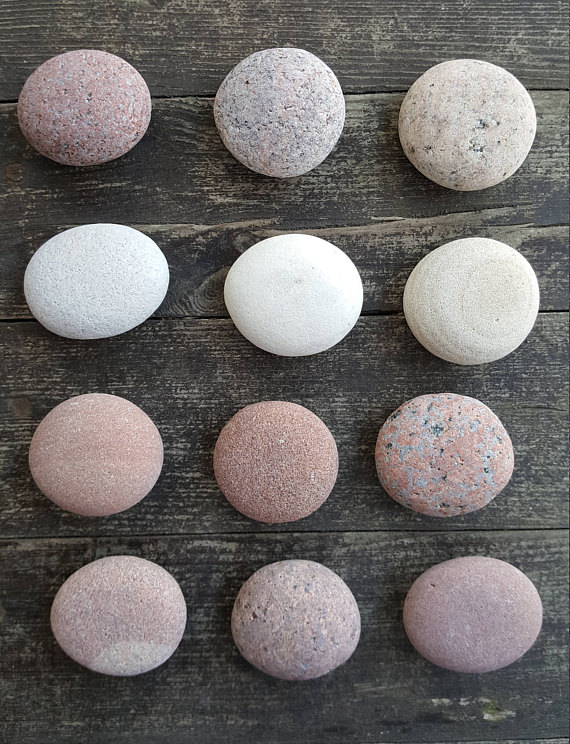 Find it HERE…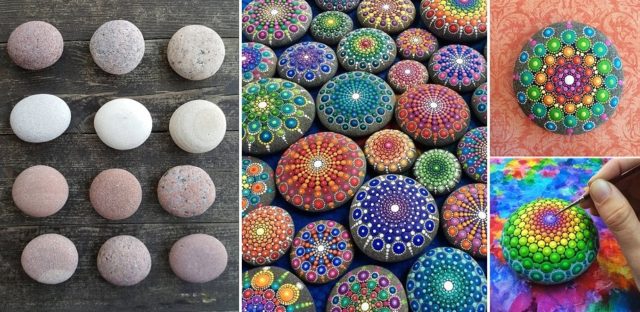 Mandala Painted Stone by MagaMerlina
Recommended materials (for DIY):
acrylic paints (available here)
synthetic brushes (available here)
alternative tools: nail art brushes and dotting tools (available here)
Also, you could use a dotting tool for small details instead.
Stones For Crafts – Mandala Rocks (available here)