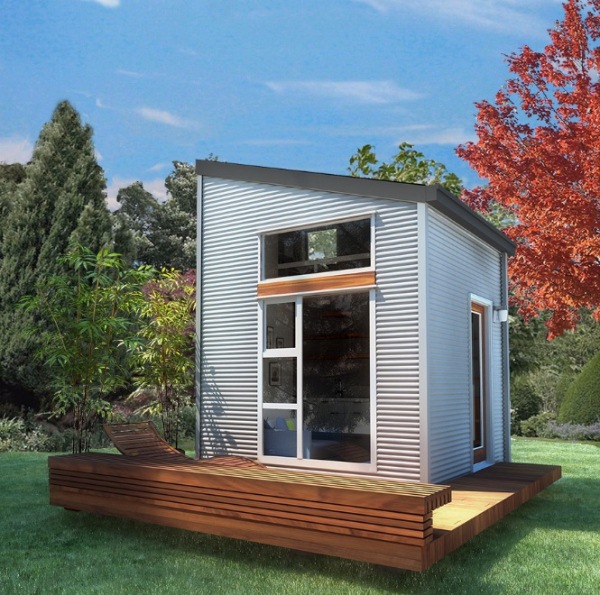 A Canadian company called NOMAD Micro Home sells prefabricated homes, easy to assemble in just a few days. This prefabricated house is an example of ergonomic use of space. The standard model, with sides of just 3 meters long, is equipped with a living room, a kitchen, a bathroom and an upstairs furnished bedroom.
The living area on the ground floor of the micro-house has plenty of space to be furnished with a cozy sofa to relax on in front of the TV. A kitchen with cabinets for storing cooking vessels is designed in extension of the living room. To save the little space of the house with only 9 square meters footprint, the access stairs that lead upstairs, where there's a bedroom equipped with a double bed and space for a wardrobe, are just above the kitchen furniture.
The very well insulated modular house, in order to minimize heat loss, can be delivered with a solar panel-heating system, but with a rainwater collector as well, these improvements making it economical and environmentally friendly.
Project developers say such a house can be built both in urban and in rural areas, suitable both as family residence and as a shelter in areas affected by natural disasters. And the fact that the home comes packed and ready to assemble, greatly reduces the final cost of construction.