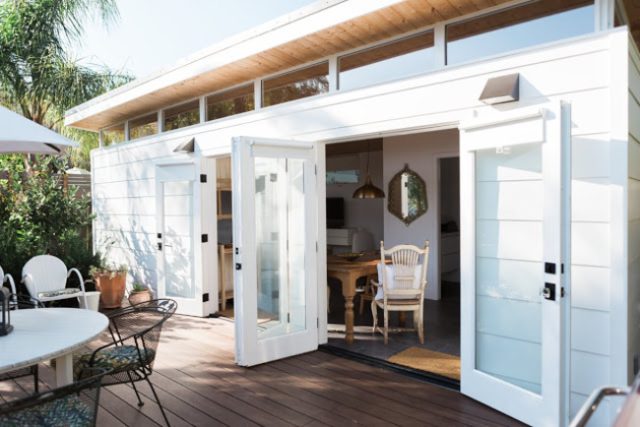 Imagine a tiny cottage, nestled in the foothills of California, surrounded by lush greenery and towering redwood trees. This modern cottage is the perfect blend of style and functionality, with everything you need to live comfortably. The inviting exterior hides an equally beautiful interior space with clean lines and a simple silhouette. The barn-style doors invite you inside, where you'll be greeted by a light and airy space.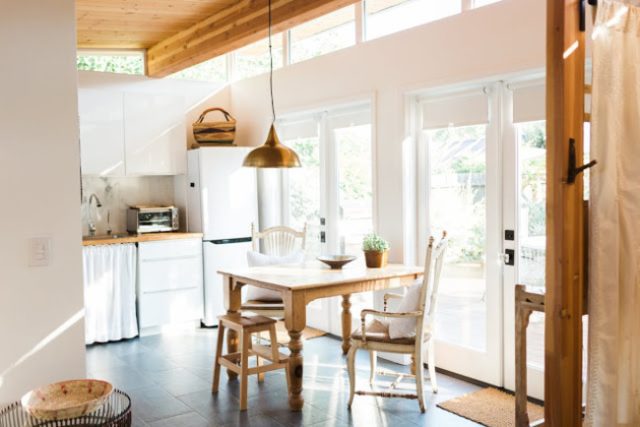 The living room features a cozy little kitchen with an intimate dining space, perfect for relaxing with a good book or enjoying a cup of coffee in the morning. The materials and earthy colors used in the interior decor are beautifully complimented by the abundance of natural light. The living area features a small bedroom with a queen-sized bed on the left side of the cottage.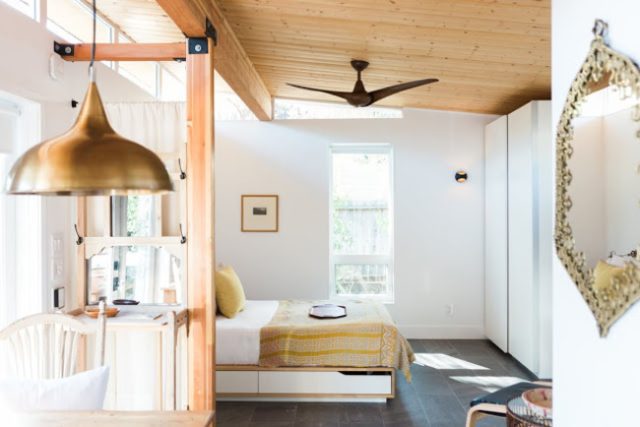 The bedroom is separated from the living area with the help of a curtain, to confer more intimacy.
The tiny but modern cottage is the perfect place for those who are looking to live a more minimalist and sustainable lifestyle. It's also a great option for those who are looking for a vacation home that's both comfortable and stylish.