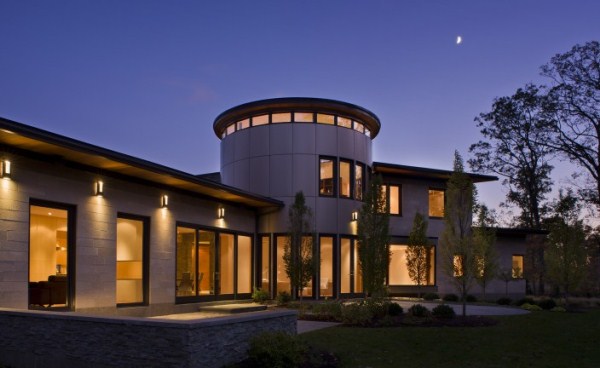 The one-acre parcel for a Hinge House is in a planned subdivision with a requisite builder and a minimum square footage of 5,000 square feet and 3-car garage. The client resisted the pressure to tweak a "plan house" and instead engaged LLB Architects to design a modern vision that they would grow into with their young family.
The site had already been cleared for a traditional two-story house proposed for the site. Re-siting options were limited given significant ledge, the pre-planned utilities and driveway, and the relatively small parcel. The typical single family residential program also included a client request for a round room as a feature and focal point of the house. This element became the inspiration for the hinge point to separate and crack open the house into public and private halves.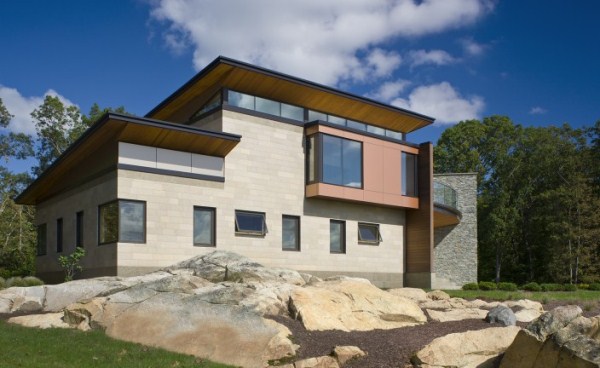 The entrance is demarcated by the wood wall and the stone wall, again clearly expressing the genesis of the design while giving materiality and purpose to the formal gestures.