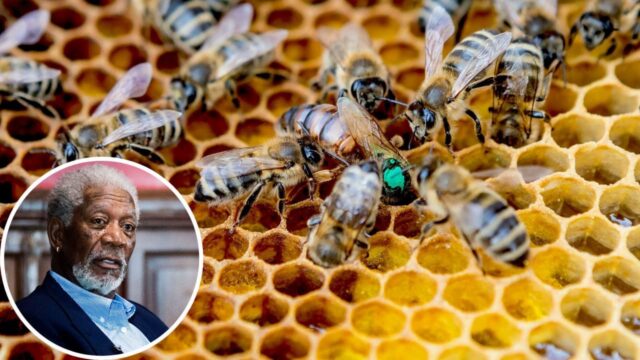 Morgan Freeman is a well-known fan of Planet Earth and has long advocated for the conservation of our dear home. He recently took a big step towards preserving a vulnerable species and created a honeybee sanctuary on his Mississippi-based estate.
Freeman's 26 beehives spread across his 124-acre ranch and it is a safe space for bees, which are facing constant threats due to climate change. He planted different species of trees, such as magnolia and lavender, and is leading an impressive effort in saving our industrious friends from extinction.
Freeman's been vocal about saving the bees since 2014 when he appeared on a talk show and said that he is determined to make efforts to save the bee population. Over the year he has been an advocate of the tiny insects and now by converting his estate into a dedicated sanctuary, he can truly contribute to the big picture.
His plans for the future include expanding the estate and helping others apply the same model, as the honeybee population needs a collective effort and concrete measures to survive.