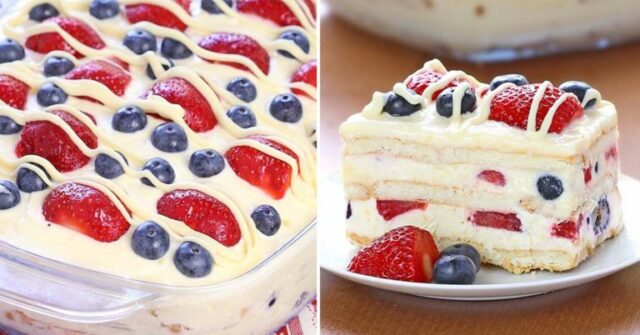 Looking for a quick and easy Summer dessert recipe? Try out delicious No Bake Summer Berry Icebox Cake !
No-bake cakes are the best! They are so easy quick and easy to make, that you will have the energy to put them together even after a tough work week. And since summer is just around the corner, what can be better than an ice-cold no-bake cake?
This one is called Summer Berry Icebox and is just as delicious as its name suggests. The combo of the sweet graham crackers and cream cheese, topped with fresh berries is simply mouthwatering. The prep time should last no more than half an hour and after leaving the cake to cool in the fridge for 4 hours, you can enjoy a nice slice of this summer treat. Find the ingredients and instructions in the link below..