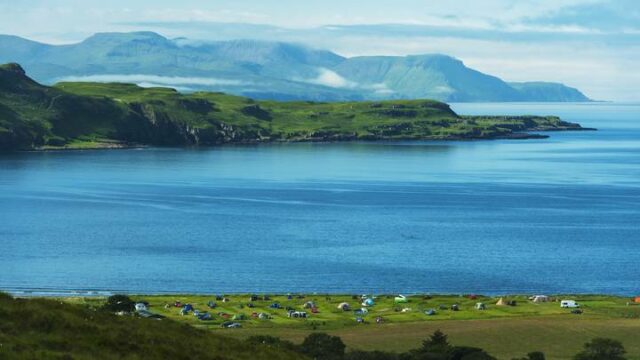 There are lots of remote islands around the world and once in a while, there comes a dream job, where an administrator is needed to take care of these secluded places.
This next dream job was posted by the administrative bodies of the Isle of Rum from Scotland's Inner Hebrides in the district of Lochaber and they are looking to re-inhabit the island. So, the job is not one in the traditional sense, rather one for people who are looking to change their lives and move to an abandoned island to grow its population.
The island currently has as many as 40 residents and there are lots of jobs available from fishing to food production and tourism. There are also some construction sites set up now as the Community Trust together with the Scottish Government's Rural and Islands Housing Fund are building 4 eco-friendly homes in the area.
The houses can be either bought or rented, and priority is offered to families with children or those who work in a unique sector. The remote island can be reached by ferries or boats and vehicles are only allowed on the island in exceptional cases.
The Island of Rum has been considered a protected area and is a paradise for birdwatchers and nature enthusiasts.
So, if you're looking for a lifestyle change or simply want to live on a pristine island, far from crowded cities, then the Isle of Rum might be a great option to consider.