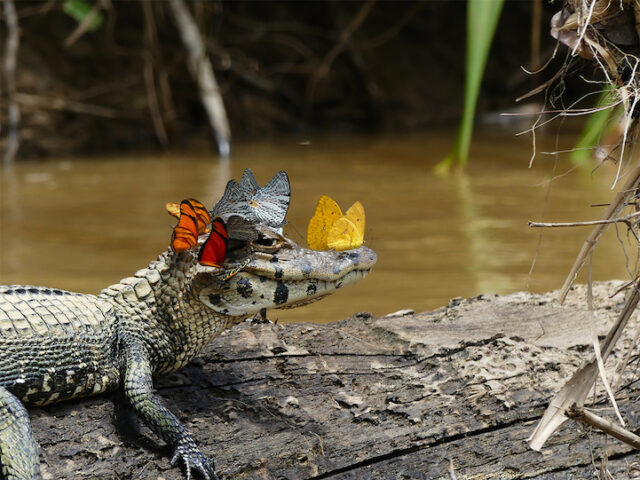 The Amazon is home to a lot of animals, and wildlife photographers love to travel there to take pictures of the jungle and its inhabitants.
Mark Cowan traveled there in 2016 and studied the lives of reptiles and amphibians from the Amazon together with the Herpetology Division of the University of Michigan.
During his travels, he encountered a caiman chilling on the side of the river, covered in the most stunning crown of vibrant butterflies. Cowan managed to capture this amazing sight on camera and immortalize a once-in-a-lifetime moment. But there is a biological explanation behind this picture, as the caiman's skin collects water which contains different minerals loved by butterflies.
So the butterflies were recharging their batteries and gathering all the much-needed nutrition for them from the caiman's skin.
Cowan's image, called Butterflies and Caiman, earned him a special prize at the 2016 Royal Society Publishing Photography Competition. If you look closely you will see amazing details and will notice that 3 different species sitting on the caiman's head, each of them more unique than the other.