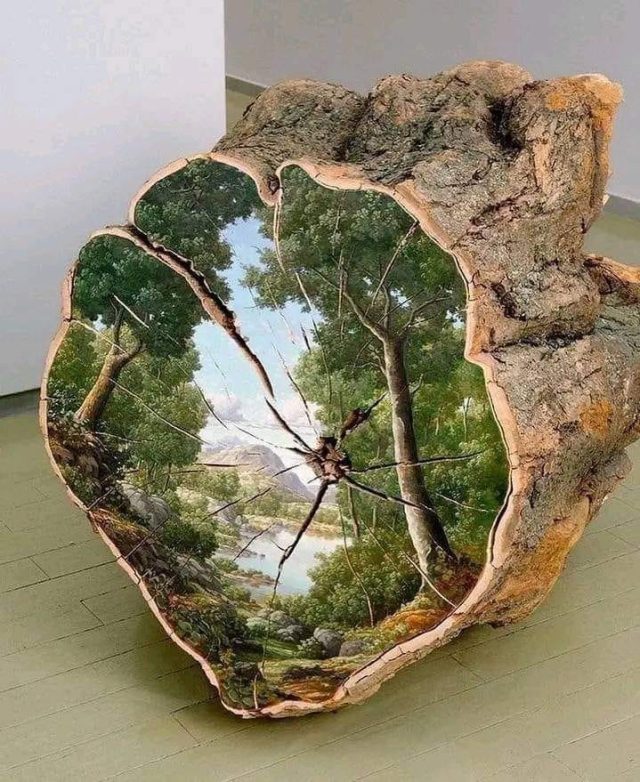 Absolutely beautiful! This artwork is made by Alison Moritsugu, an artist who lives and works in Beacon, NY.
Moritsugu's work has been exhibited in solo shows at the Honolulu Museum of Art at First Hawaiian Center; Lux Art Institute, CA; Littlejohn Contemporary, NY; John Michael Kohler Arts Center, WI; and the Knoxville Museum of Art, TN.
In my log paintings, I examine the contrivances found in landscape paintings of the 18th and 19th centuries. These landscapes, by artists such as Albert Bierstadt and Frederic Edwin Church, were deeply rooted in the political constructs of the time and depicted the land as a bountiful Eden, a limitless frontier ripe for conquest.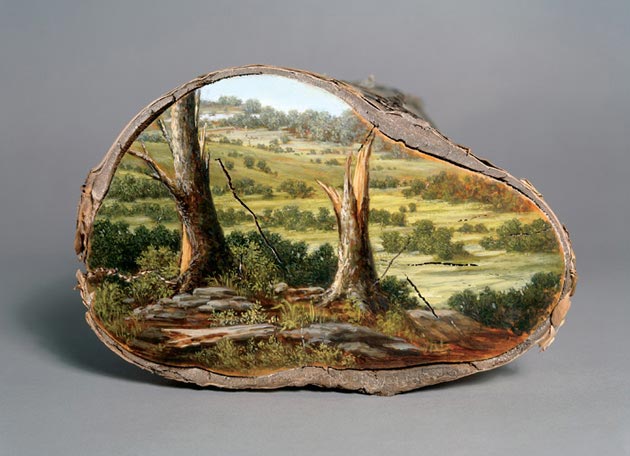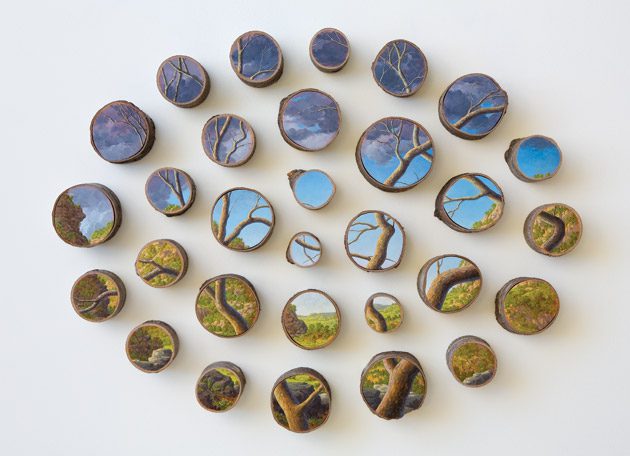 You can buy a hand painted wood log stumps from HERE…
or learn how to transfer a photo to wood – Video Tutorial