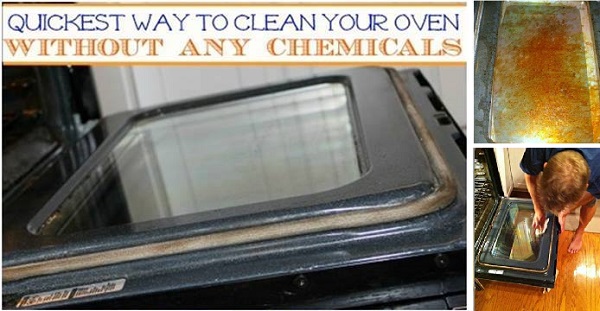 Making sure your home and appliances are clean is just one of those things that show you are a responsible person. So, without further details, we present you today how to clean your oven without chemicals. Maybe some products manufactured at an industrial do have results, but a DIY solution is always at your disposal. Before starting, make sure you have these:
a cup of water;
a third of a cup of white vinegar;
half a cup of baking soda;
half a cup of Kosher salt;
a scouring pad;
a spray bottle;
a razor blade;
Here is what you will need to do for cleaning the oven in a more chemical-free way. First of all, mix the water with vinegar directly in the spray bottle. Apply it on the inside and outside of the oven (meaning the door). Make sure you didn't use all of the contents. Afterward, take the salt and sprinkle a thick layer of it over the sprayed mixture. Pour the baking soda over as well and finish with another round of spraying. Now, leave it to soak in for about 30 minutes. Then, scrub a bit hard with the scouring pad and don't stop until you notice the crud coming off from the oven. With the razor blade and the mixture being wet all of the time (you do not want it dry because the result will be a scratched oven instead of a clean one), remove any remainder of crud. That's it!
source: cookitallergyfree.com