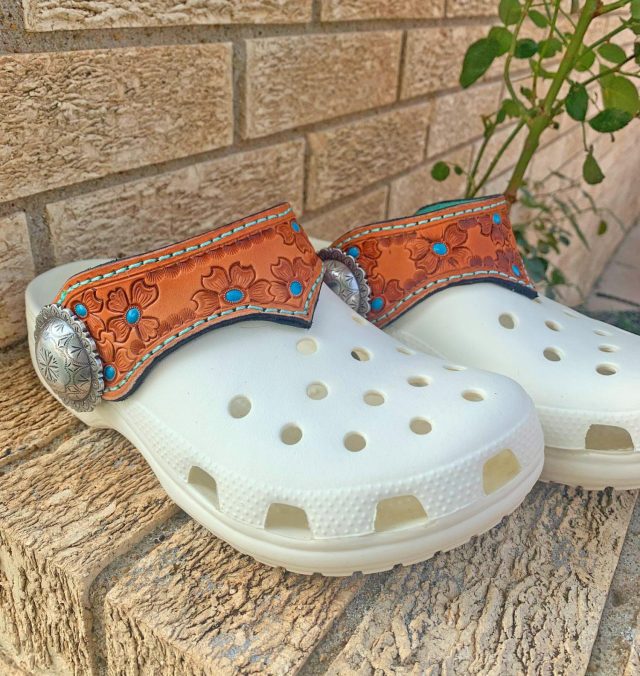 Crocs are one of the most controversial footwear ever created. You cannot stay indifferent to Crocs, as you either hate or love them. But this next variation of the famous Crocs is pretty hard to pass unnoticed, and honestly, quite hard to love as well.
The shoes are called Light Ranching Crocs, and they are the nightmare of every croc hater. Although it is undeniable that these might make a very funny gift for a close friend, if you're feeling inspired you can order them on Etsy.
The piece was made by transforming a classic pair of crocs, decorating them with a leather strip that also has a concho on both sides. Each piece is handmade by the artist and can be pre-order via Etsy, as they take around 3-4 weeks to create and get shipped.
So if you want to buy someone an unforgettable gift, order the cowboy crocs in time. They might even make a unique addition for this year's Halloween outfit, as there is still enough time to order a pair until then.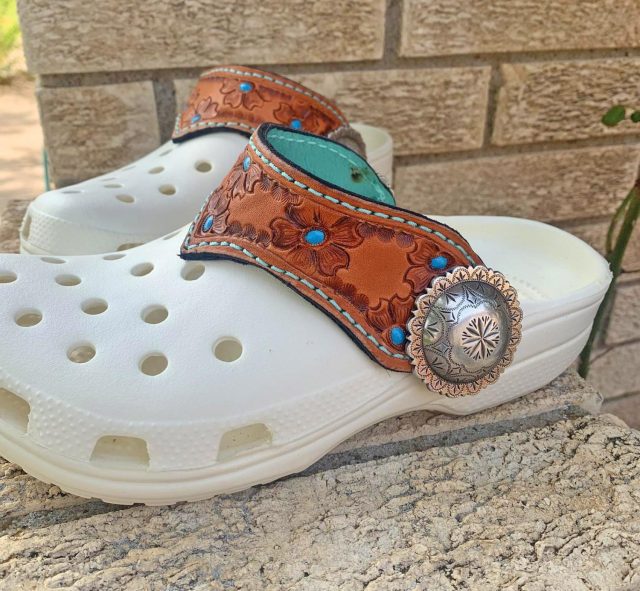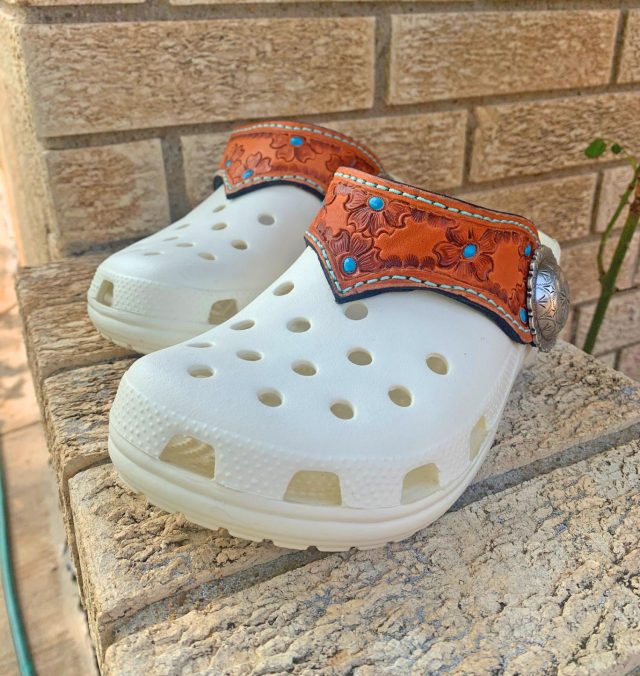 Find them HERE…
More crocs ideas….