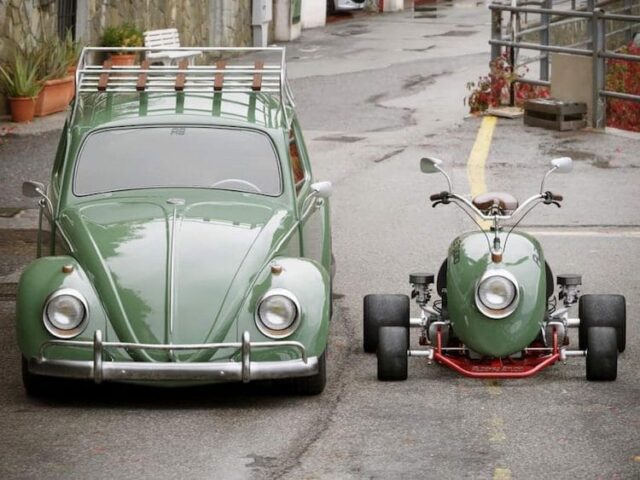 The Volkswagen Beetle is already a classic when it comes to cars and a true icon for collectors. Mexican designers from Aldekas Studio wanted to pay their respects to the Beetle and transformed everyone's favorite tiny car into something very cool.
They created the Bugkart Wasowski which is a mini kart car, blending old and new elements and using the fender of a Type 1 Beetle.
The Mexican company specializes in vintage car restoration and unique designs, and the VW fenders are a great piece to be added to upcycled vehicles.
Their mini kart is hard to go by unnoticed, thanks to its retro green color and red frame, and completed by the brown leather seat and handlebars the kart is a true collector's piece.
The kart designs are still just renderings and the company is in the planning phase, so you'll have to wait a bit longer to buy one. But make sure you follow Aldekas Studio in case they decided to produce this amazing mini kart inspired by the amazing VW Beetle.