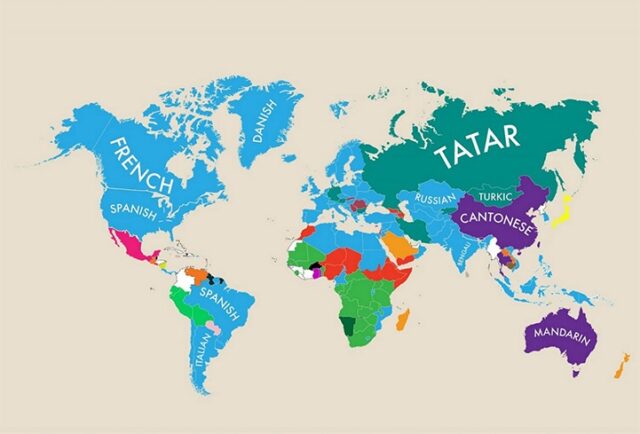 How much do you know about the world's cultures and the regions they live in? Sometimes we don't even know our own country well enough, not to mention our neighbors and their history. This amazing map from MoveHub.com shows the second most spoken language of every country around the world.
It is a map used by lots of travelers and expats, but it can be very useful even as a general knowledge resource. There are lots of surprises on the map once you start exploring it and some are of course, predictable. Once you start exploring it you will learn a lot about the past of some countries and their history, and who knows, maybe you might even dig deeper.
An interesting fact is that English is the most popular second language, but French, Russian, and Spanish also made the list.
So before you decide to move abroad, you might find it useful to consult this map and see which country you should choose based on the languages you speak.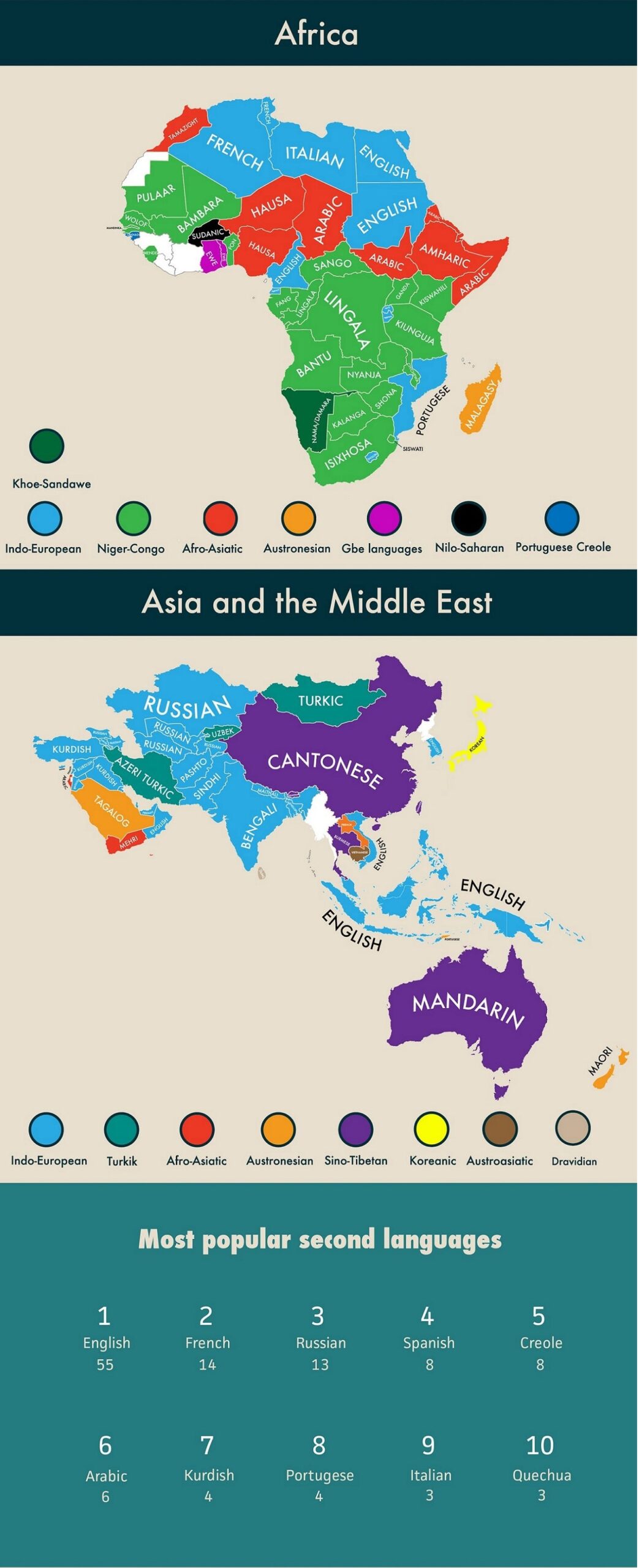 Infographic by movehub.com