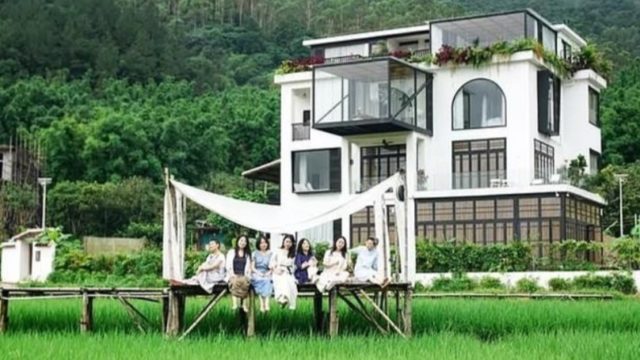 Buying a house with your friends might seem an adventurous idea when you are young, but few people go through with this plan. 7 girlfriends from Guangzhou, China felt courageous enough to invest in a home where they can live together when they are old.
They found the large mansion (7,535 square feet) in the suburbs of Guangzhou, but it required a lot of work in order to be livable. The 7 friends, all women, invested four million yuan (£578,500) to entirely renovate the house and decorated it in the most beautiful way.
The mansion has a nice and spacious garden, a swimming pool, an open-space kitchen and large windows that let in plenty of sunlight. The entire space looks fresh and modern and it is an homage to their shared love for tea as it also has a 'tea pavilion' where they gather and indulge in the art of tea-making together. Besides this, the house is surrounded by beautiful scenery with lots of trees and is located far from the noise of the city, in a village 70 kilometers away from Guangzhou.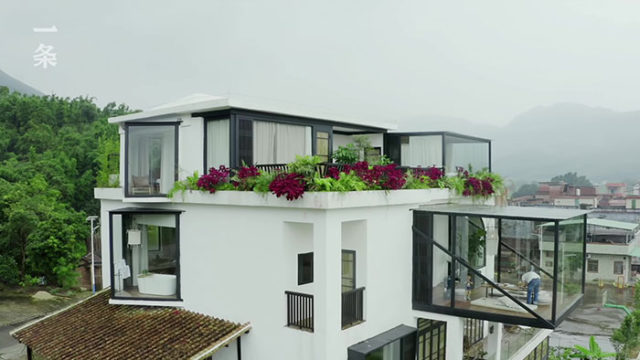 The plan for the group, who have been friends for more than 20 years, is to retire in this house together and learn a useful skill before the move in (cooking, gardening, etc.).
Make sure you watch the video presentation of the house and learn more about this inspiring story.