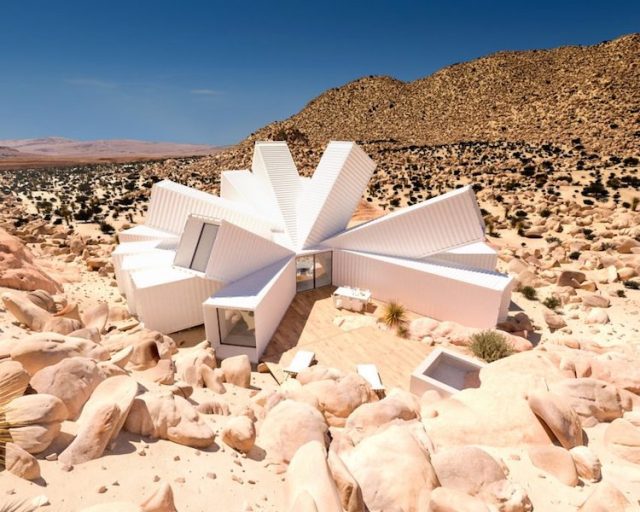 Joshua Tree is one of the most popular and Instagrammable destinations among influencers, and it is also the place where some of the most eccentric and expensive residences in the world are located.
This next futuristic container home fits perfectly into the picture and it was designed by architect, James Whitaker.
The construction of the container home will begin next year and it was ordered by a client of Whitaker who is a film producer. This Joshua Tree residence is not simply a container home, as it looks more like a sculpture and it will serve as a vacation home for the producer and his wife.
The origin of the design lies in another idea of Whitaker which remained only at a project level, a futuristic container office concept that was then transformed into this 2,153-square-foot home idea. The residence will be comprised of a living room, a kitchen with a dining area, and three bedrooms, all surrounded by minimalist concrete floors and clean designs elements.
This project is indeed a very ambitious and unique one, and the position of the vacation home will allow for a lot of privacy as it will be surrounded by the wilderness of Joshua Tree.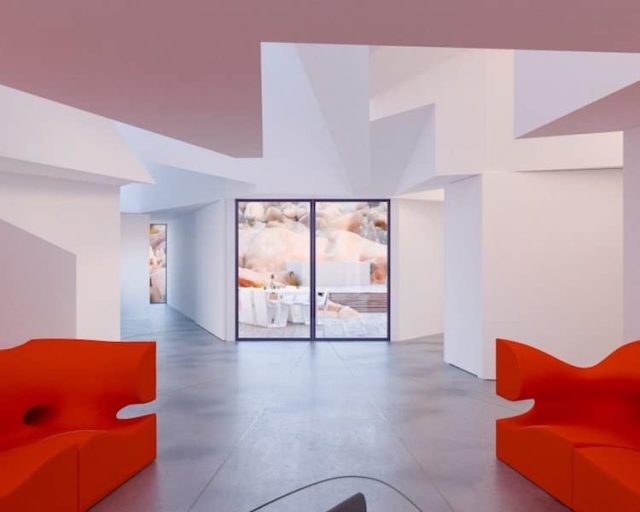 This modern shipping container home is a vacation retreat that rises like a starburst from the California desert.
Concrete floors and minimal decor emphasize the open space and landscape views.