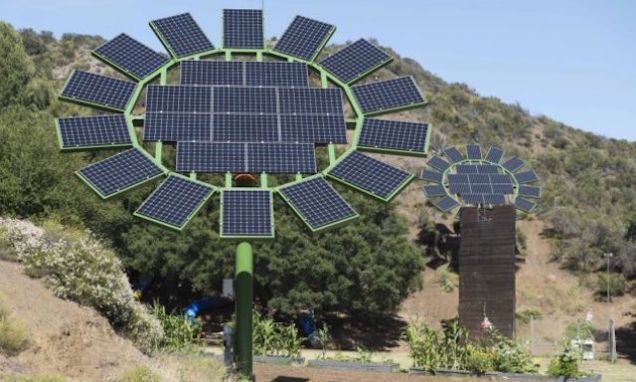 Solar technology isn't new. James Cameron creates giant solar sunflowers for Malibu school. This project were recently installed on the 22-acre Malibu Canyon campus and are generating roughly 300 kilowatt hours per day, with expectations to offset the non-profit school's power usage between 75 percent and 90 percent — possibly 100 percent at times — depending on available daylight. And the patent-pending design will next be available, free and open-source, to encourage wider use. Open source means "denoting software for which the original source code is made freely available and may be redistributed and modified." All of the information, designs, and blueprints are made by James Cameron.
When we saw that there was a positive response to the design, we started to discuss maybe we do a startup company," The Hollywood Reporter quoted Cameron as saying. "But I thought, if we do that we'll build several hundred. But if we make the design open source and publish the plans online and empower anyone to use this idea, there may be ten thousand. They can be integrated into landscape architecture. … I think it's a beautiful way to express the spirit of what solar energy is all about."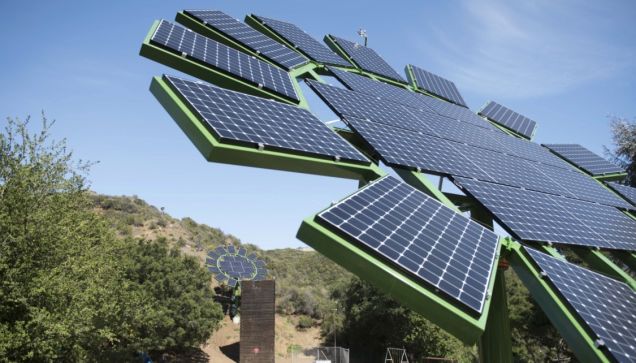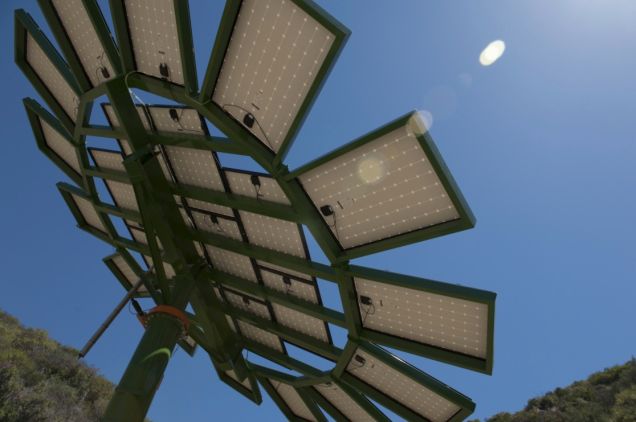 "My incredible husband really knows how to give a girl a bouquet of flowers," Suzy Amis-Cameron said of James Cameron, who designed Solar Sun Flowers for her as a gift when she was seeking a way to bring renewable energy to MUSE School CA, which she co-founded with a mission around sustainability.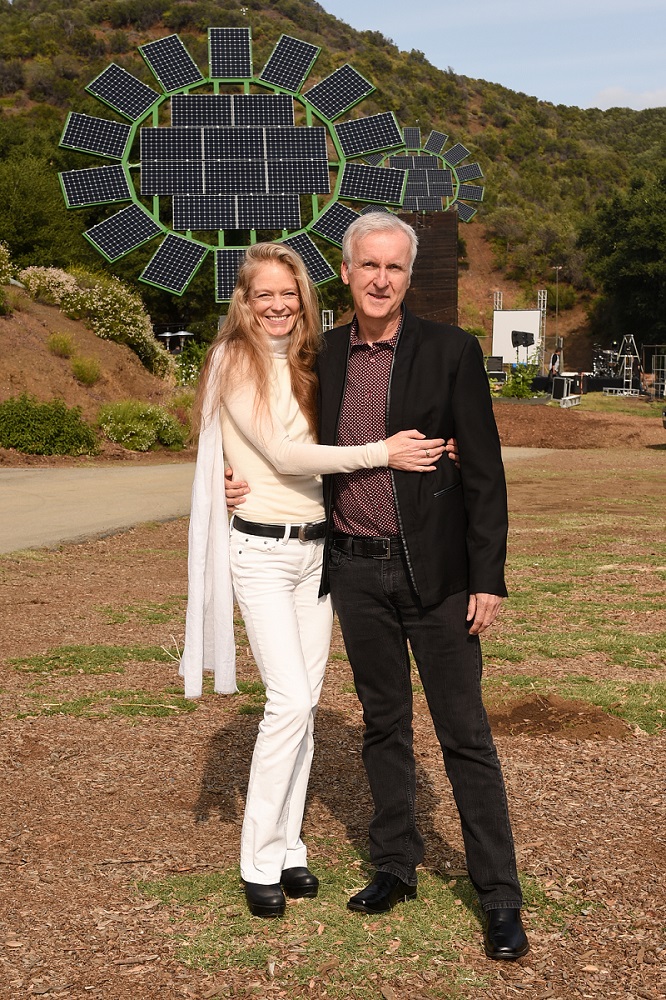 source: hollywoodreporter.com
More ideas: