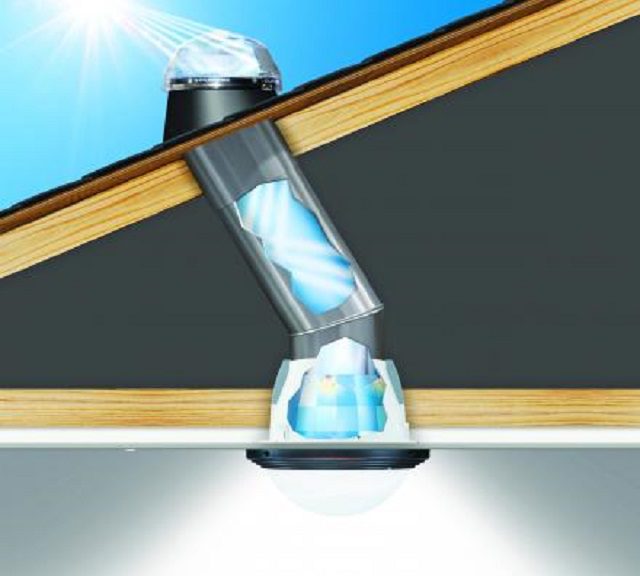 How amazing it would be to be able to light up every room, even those that are in darker corners and natural light does not reach them? With this cool new invention, this can become possible, as the Solatube is here to solve every architect's problem.
The Solatube is designed in such a way to provide natural light in any room, through a tube, without having to use electricity to power it. The tube will create the impression of light in darker rooms, using real sunlight and it's through the use of optical technologies that efficiently help capture daylight.
To have access to this new technology, a dome is installed on the roof of the home, and light is refracted through it. Then the light travels through a tube and illuminates the interior space. The Solatube is a great piece of eco-friendly design and it can also store sunlight for nighttime use.
It can be used for both home and commercial use, as it can illuminate between 200 and 500 square feet. The best feature about the tube is that it doesn't even require maintenance as it has a protective outdoor unit cover.