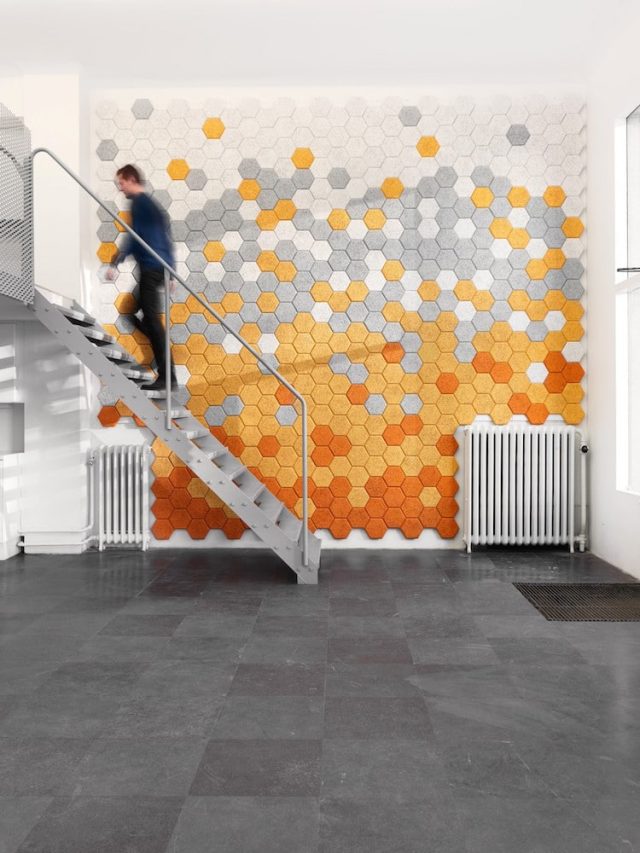 Contemporary design is all about finding unconventional materials that are then turned into decor elements. If the process of doing this is a sustainable one, then even better.
Form Us With Love is a design studio that created the nicest wall ties, made from a new type of material called wood wool.
The wall was made for Baux, a building material company, in collaboration with Träullit, who is the manufacturer of excelsior (the material).
The wool wood is made from cement, water, and wood fibers, and is most commonly used for packaging. But Form Us With Love reimagined the wood wool as hexagonal tiles, creating a beautiful geometric mural in soft pastels.
In addition to this, an important feature of the wood wool is its fire and moisture resistance.
If you want to find out more about the Baux tile and how can you purchase it for home use, visit their website for details.