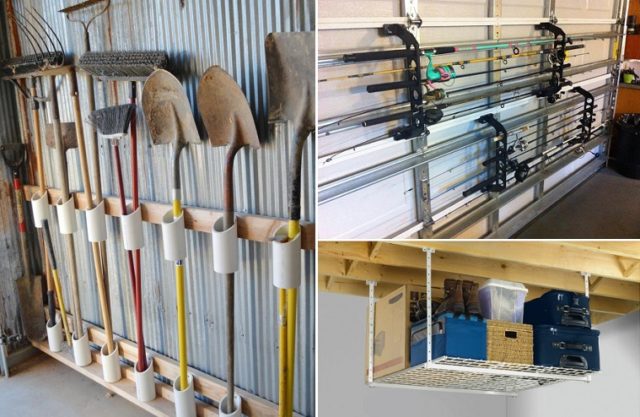 Has your garage become a disorganized jumble of tools, paint cans and miscellaneous clutter? Check out these solutions for saving space in your garage, from overhead racks to fold-up workbenches.
#1. DIY Tool Storage. It's a simple solution for organizing your shovels, rakes and other handled garden tools.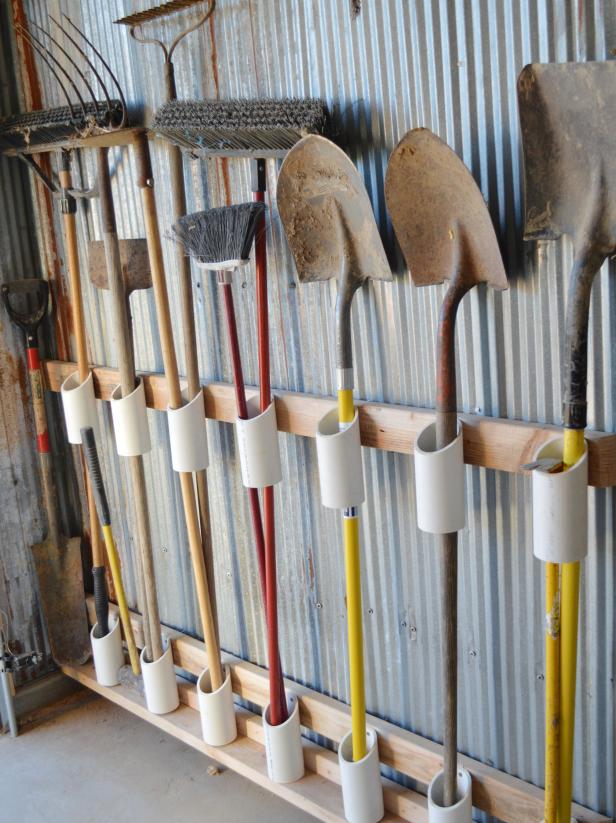 source: Newly Woodwards
#2. The Original – Yard Tool Rack
This is available HERE…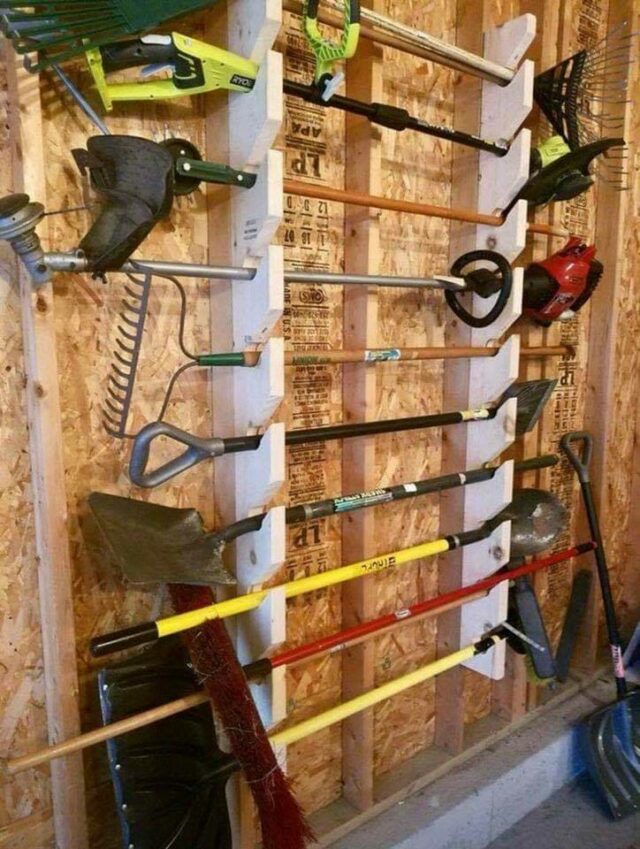 Find it HERE…
3. Behind the Garage Door. This storage system from Cobra provides a perfectly unobtrusive home for fishing rods.
This is available HERE…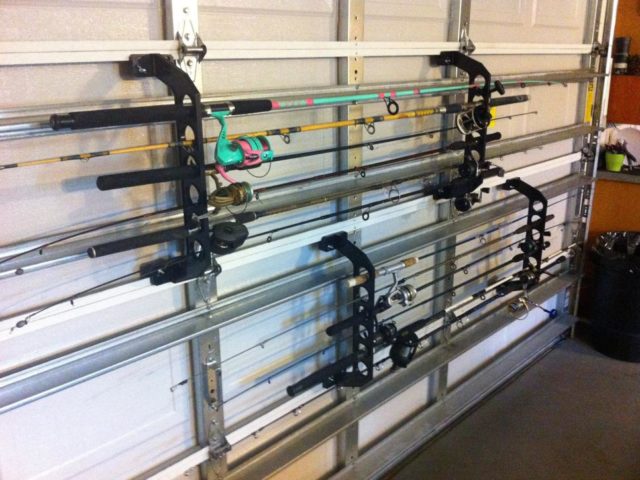 The Cobra Garage Storage System is a revolutionary, patent pending storage system that can easily attach to your garage door in minutes. Learn more about this garage storage system HERE…
#4. Freestanding Bike Rack. Use a freestanding bike rack to stow your bikes neatly in a corner.
This is available HERE…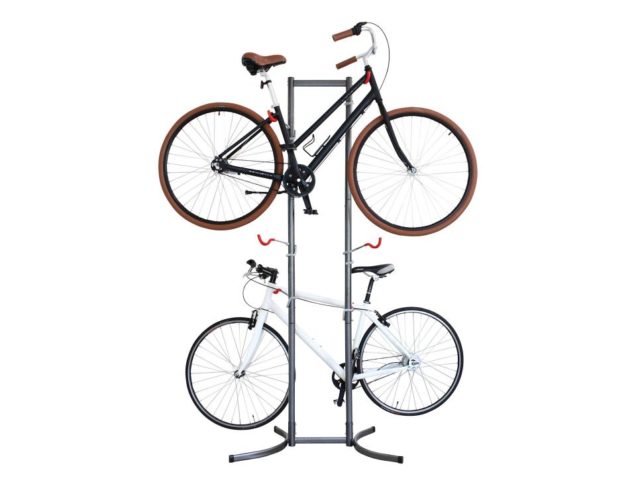 Find this bike rack HERE…