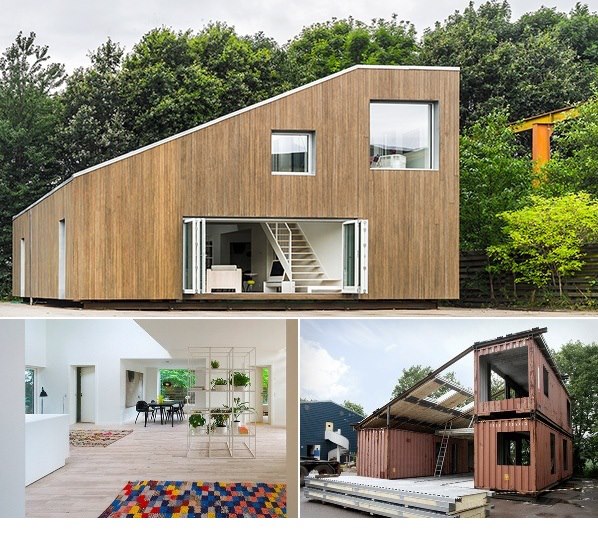 Designed by Copenhagen-based studio, this project called WFH House is developed in China by Arcgency and Teknologisk Institut for their client World FLEX Home. As we all know, recycling is one of the major issues nowadays. Especially when it comes to architecture and sustainable design. We've seen a lot of creative ways to build a home from stretch using eco-friendly materials or recycled ones, but we've never seen a house entirely build of shipping containers. The house surrounded by lush vegetation  "was designed to produce more energy than it consumes through the use of upcycled shipping containers as a steel frame, a sustainable bamboo facade, a rainwater collection system, solar cell-clad green roof and permeable paving."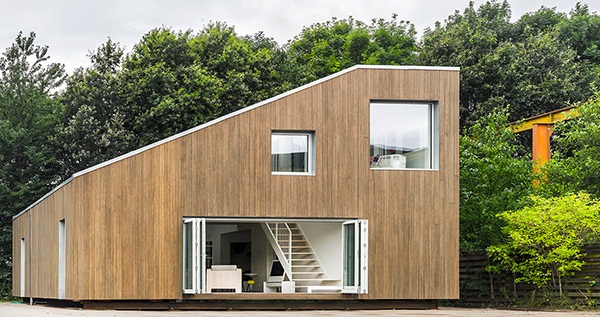 The WFH concept is a patented modular building system, based on a design principle, using 40 feet high standard modules as structural system and in according to developers the structure can be adapted to local challenges such as climatic or earthquake issues and can be configured to meet many different purposes, multi storey, townhouses, cluster houses or individual villas.
The interior is neat, dressed up in impeccable white, yet with splashes of colour, here and there. The colourful rugs create a comfy feeling and somehow, they remind us of the pure and minimalistic (also very stylish) Scandinavian design.