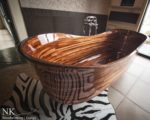 These art pieces are completely stabilized, waterproof and smooth to the touch. NK Woodworking developed a unique, maintenance-free wooden bath that is not affected by extreme humidity, dryness, or common liquid cleaning products and are designed for daily use.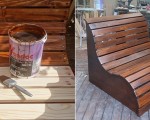 Every garden should have a love seat, a cozy and nice place where you can spend time with your loved ones. This beautiful bench is made out of pine slats and plywood, so its durability is guaranteed. In case you would like to use another type of wood instead of pine, keep in mind ...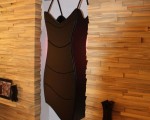 This piece of chic art furniture shaped like a dress is designed by Vancouver based artist Judson Beaumont of Straight Line Designs Inc.. Named the Little Black Dresser, it represents the designer's foray into sexier fare. Even if it is not so practical as a classic dresser because ...