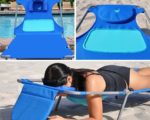 This is the perfect beach chair… continue reading even face down! This lounger is the first chaise lounge designed for women by a woman Patent pending breast cavity expands and contracts to comfortably accommodate and support varying sizes while lying in prone position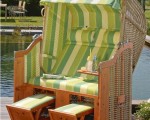 This rugged and rock-solid model with soft curved shapes has its origin in the Baltic Sea. Is an elegant piece of furniture and you can choose from a huge range of colors . For a SonnenPartner Chair the beach is the ideal place for it. Here you will find peace, relaxation and the ...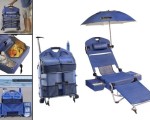 This innovative design combines attached coolers with cup holders, umbrella with patented mount, tote bag, pillow and storage compartment for an amazing outdoor experience. No assemble required! Detachable thermal coolers with cup holders have a special feature which can accommodate ...