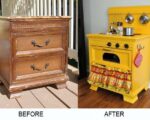 This project is made by Cyrille from BubbleStitchQuilts. How to faucet an old night stand in a brand new play kitchen? It is more easy than it seems! This is the one I have just made for my 2 years old son.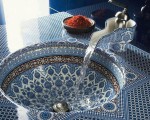 Bring the cool blues into your bathroom décor with a beautiful blue porcelain sink inspired by Moorish architecture. The Sinks and faucets have a stunning design inspired by the works of art from mosques.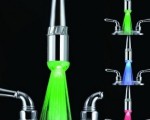 If you're bored with the ordinary water pouring in the sink, try the Faucet Light for a change. Using LED light with a thermometer to check how hot or cold the water is and change the color accordingly, it will give you a very useful and modern relation with the running water.