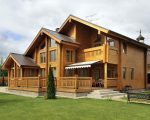 There is almost nothing that can't be ordered on Amazon, and this cabin is the living proof. Once you start browsing, you will enter a black hole of infinite cabin kits on Amazon, that can be ordered to build a cabin by yourself.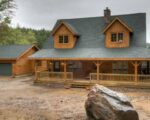 A classic log cabin, the Beaver Run is a traditional design that stands the test of time. So it's no wonder this plan is a Confederation favorite. The Beaver Run log is a beautiful and spacious log home that is spread over 2,068 square feet and was built on two floors. The home ...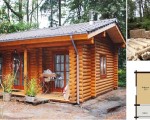 Log houses are ideal both as a vacation house or a permanent home. As heating doesn't seem to be a problem anymore, when it comes to log homes, building one as a permanent residence seems like a very good and affordable idea. This next small log house, has only 61 square meters, ...