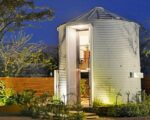 Located in the heart of Downtown Phoenix's Garfield Historic District, the Silo House is a converted 1955 corrugated steel grain silo. With an 18-foot diameter and 340 square-feet of total livable space, a central design challenge was attaining a sense of 'home'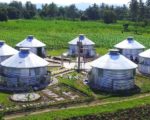 Sukup Safe-T Homes are weather, termite, and fire proof. And cheap. After the January 2010 earthquake devastated Haiti, Sukup company saw an opportunity to help. They designed the Safe T Home, measuring 18-feet in diameter and made entirely of metal, making it resistant to termites ...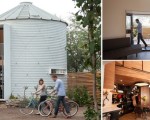 Grain silos make exceptional living spaces if you like unconventional things. If you wish to have a cozy place for your own, but you don't have a lot of money to invest, turning a grain silo into a house would be a great idea. These large containers are also a nice choice if you ...