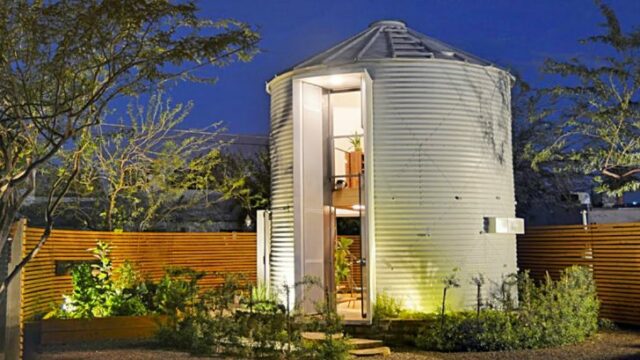 Located in the heart of Downtown Phoenix's Garfield Historic District, the Silo House is a converted 1955 corrugated steel grain silo. With an 18-foot diameter and 340 square-feet of total livable space, a central design challenge was attaining a sense of 'home' within a shape and size foreign to common perceptions of domesticity. Spaciousness and simplicity are achieved by accommodating all functions for living in a two-story walnut and black steel volume that nexts within the silo's southern perimeter. This approach maximizes construction efficiency, usable space, and the perception of interior volume. Subterranean air ducts that mitigate mechanical noise from the climate control system also work passively, in conjunction with an operable skylight at the top of the silo cone, to deliver passive cooling throughout the space.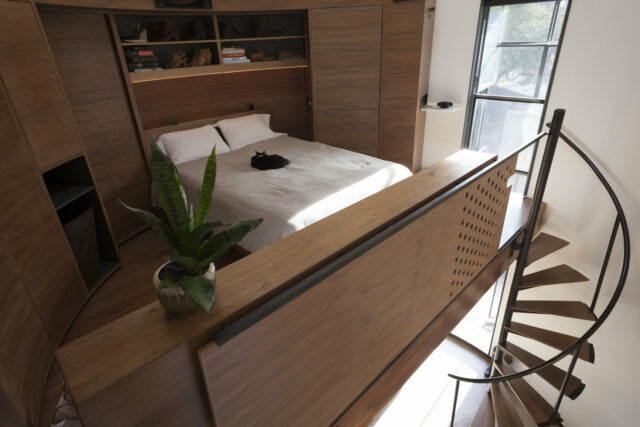 Kaiserworks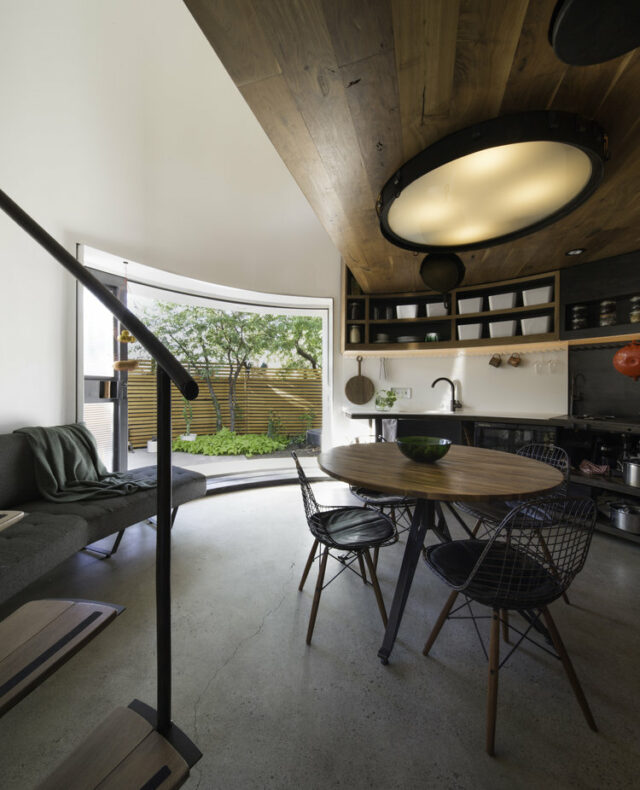 Kaiserworks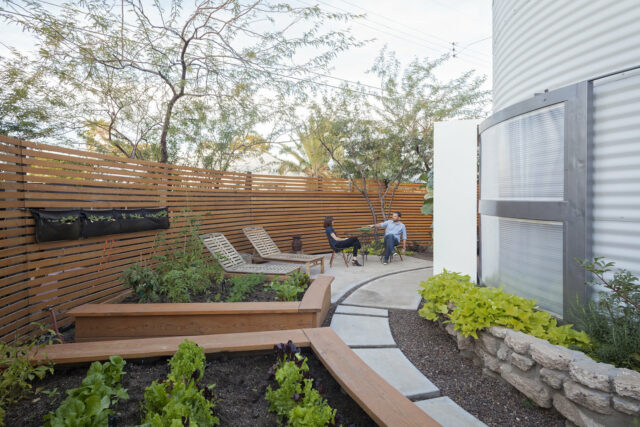 Kaiserworks
A project by Kaiserworks
Kaiserworks is a Phoenix-based design studio with a reputation for holistic building and product design, interiors, and branding.