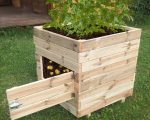 Every time when you think of gardening you are also struck by the fact it requires space? You shouldn't be! With all these DIY solutions out there, having your own garden in the balcony is very simple. One way to accomplish this is through the vertical handmade small garden suitable ...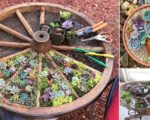 Improve the decor in your garden with a simple and easy DIY project. You see in the magazines and across the internet that people often go to great lengths (financially and otherwise) to change the interior design for the better.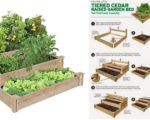 Here's a great garden bed idea for those who have a small garden and want to grow vegetables. This tiered Cedar raised garden bed might just be perfect for you! The top two tiers (21 inches and 14 inches, respectively) offer the perfect depth for growing deep-rooted vegetables ...