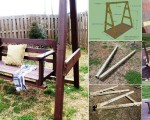 An outdoor space will never be complete without a swing. If you have plenty of free space in your backyard, building a swing can be a great idea and your whole family will be pleased. Children will have a place where they can pass the time in the summer and adults can have a nice ...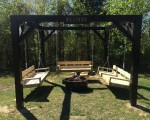 Although fire pits are something of a trend, there is something new catching up: fire pit swings! Making them perfect for a nice evening family gathering, the addition of swings to the classic fire pit brings more entertainment. It will cost around $600 and about a week of free-time ...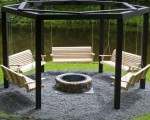 What's better than sitting around a campfire in the summer evenings? A beautiful summer evening with a backyard fire pit is the perfect gathering spot for family and friends. How does it look this place ?