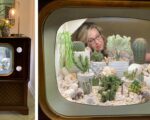 Old items can be recycled beautifully into new decoration pieces, and this next idea will surely inspire you. If you have a re tro television set at home, think twice before throwing it away, especially if you're a plant enthusiast. Artist Tarrah Schiller came up with a great idea ...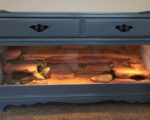 For this project, we had an old dresser laying around. I used a large sheet of 3″ thick styrofoam insulation, cut it into desert rock-ish shapes with a utility knife, gorilla glued it all together, and filled any gaps with spray foam insulation.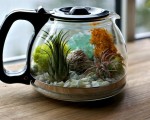 People tend to dismiss their creative possibilities and as a result, they are less inclined to create objects, projects and other stuff anybody else didn't already make previously. It is good to experiment, it is what drove humankind to the point it is today. The  coffee pot ...