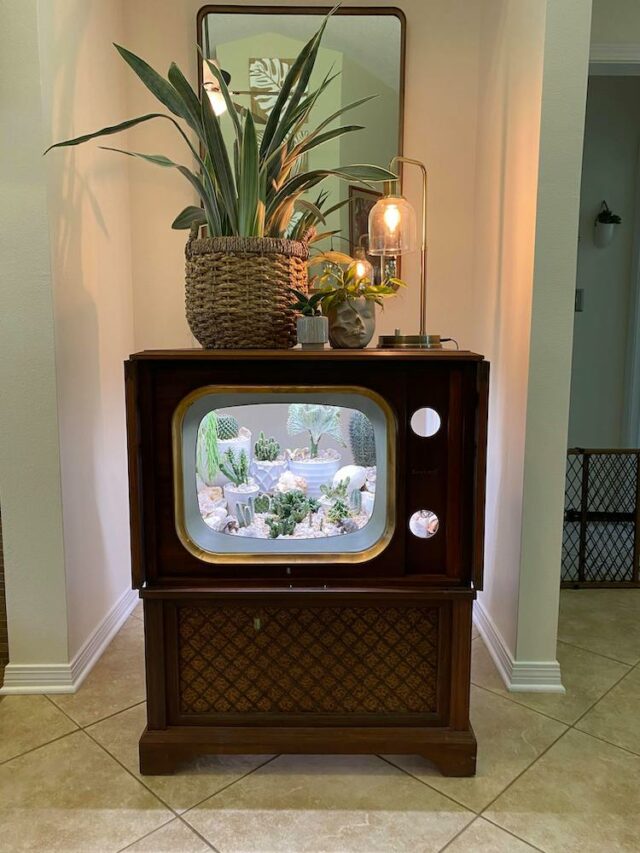 Old items can be recycled beautifully into new decoration pieces, and this next idea will surely inspire you. If you have a re
tro television set at home, think twice before throwing it away, especially if you're a plant enthusiast.
Artist Tarrah Schiller came up with a great idea and transformed her old television into a terrarium for her cacti collection. In Tarrah's living room, her cacti are now playing the lead role and are shown right in the space where the display of the vintage television used to be. She also set up a proper environment in which to place the cacti, with rocks and crystal surrounding them, while they sit in beautiful pots and are lit with atmospheric light.
Tarrah also created the perfect setting in which to place the television, as she gathered all her larger plants around it and made a tiny green ooze in the center of the room.
Since all the other décor elements from her home are in the retro-vintage style, this television terrarium looks very natural and is perfectly integrated into the rest of the design.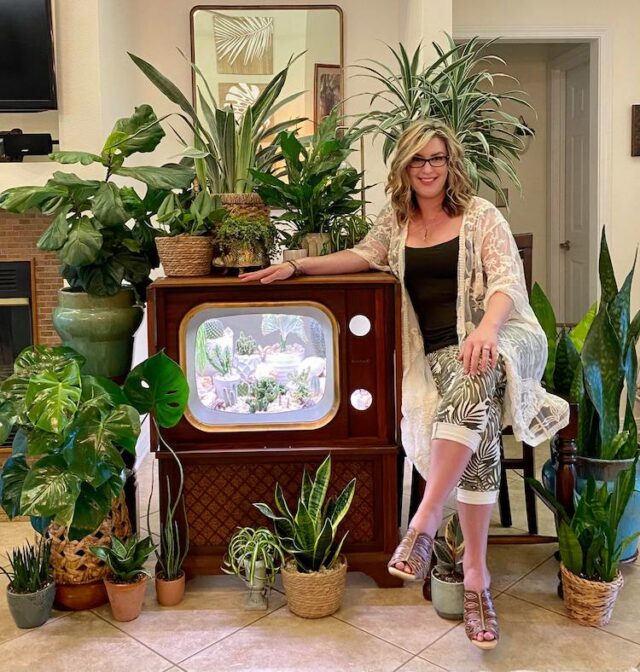 Tarrah Schiller repurposed a vintage TV into a terrarium. Tarrah Schiller