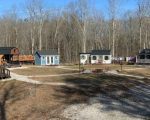 This story is amazing!. Tiny homes will never go out of style as they are affordable and easy to build. This Kentucky-based family has built a small village of tiny homes for the entire family, so they can all live in the same place but still maintain their privacy.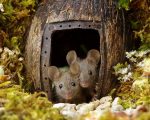 Simon Dell is a photographer who adopted a family of mice that live in his garden and built a tiny wonderland for them. One day when he was outside photographing birds, he noticed something tiny moving in the grass. Taking a closer look, he saw a mouse standing on two feet and decide ...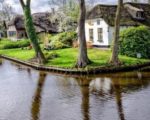 The Netherlands is famous for its canals and fairytale-like little towns, but the tiny village of Giethoorn in the North rally stands out from the crowd. It is located in the province of Overijssel and it is the most romantic place in the whole country. The canal runs through the ...