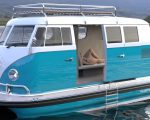 Have you ever thought about moving away from the city and living on a boat? Enjoying the waves, the sunset reflecting on the waters, and the peacefulness of the surrounding can all be a reality easier than you think.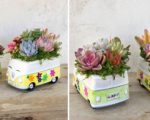 These VW BUS Planters are soo cute!! Succulent Arrangement, This carefree little Flower Power VW Hippy Van comes filled with brightly colored succulents, trimmed with moss! Carefree fun decor for home or office. This beautiful VW Bus Planter can be a perfect gift! Find it in the link ...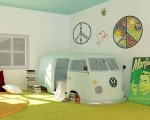 Here are some great design ideas, which all have been inspired by the same thing: the VW bus. We are sure that you too, like everyone of us, once wondered how it would be to just buy a VW bus, and travel the world around with some good friends. It doesn't matter if you are not ...