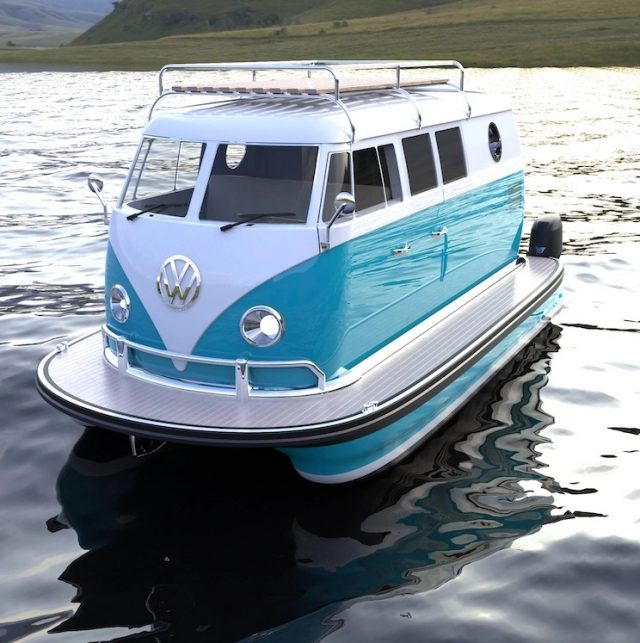 Have you ever thought about moving away from the city and living on a boat? Enjoying the waves, the sunset reflecting on the waters, and the peacefulness of the surrounding can all be a reality easier than you think.
Italian designer, Pierpaolo Lazzarini from Lazzarini Design created the perfect boathouse, by transforming a VW bus into a floating structure. Previously a designer of fancy yachts, Lazzarini came up with the idea of Floating Motors, a startup project which transforms classic vehicles into water-based ones.
All of his beautiful vintage pieces are given a floating hull and a motor and turn into the perfect water vehicle for living or entertainment.
The original size of the VW was preserved, but with the help of technological innovations, the products were molded into one that is fit for water transport.
Lazzarini aims to appeal to the luxury sector and one of his first models, called La Dolce costs $35,000.
Take a look at his amazing designs and follow this talented artist on Instagram for more updates.