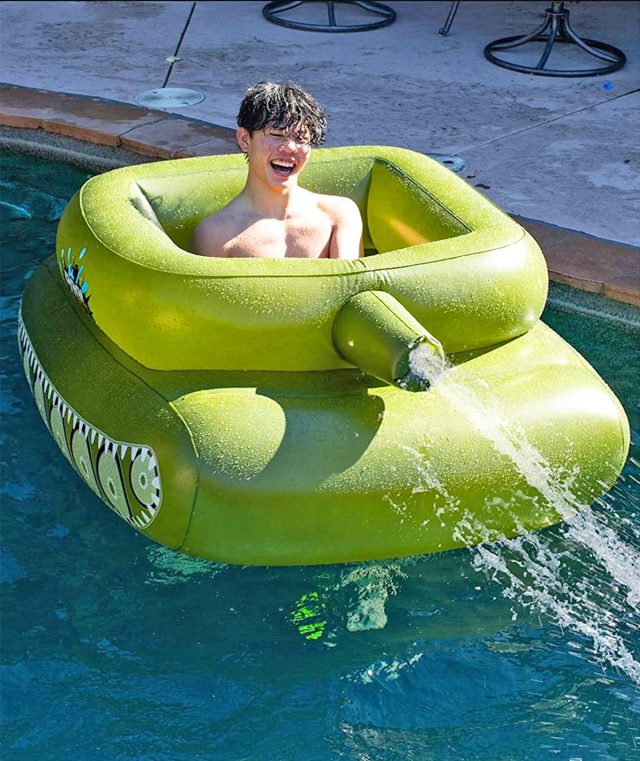 The Pool Punisher Inflatable Tank with Squirt Gun is an exciting pool float that combines fun and imagination for kids aged 5 and up. Shaped like a tank and equipped with a working water cannon, this inflatable float offers endless water-themed adventures in the pool. Whether it's engaging in epic water battles or simply lounging and soaking up the sun, kids will love the interactive play provided by the Pool Punisher.
With a weight limit of 180 lbs, it can accommodate children of various sizes and ensure a safe and enjoyable experience in the water.
Available for purchase on Amazon, the Pool Punisher Inflatable Tank is made from durable materials to withstand the rigors of pool play. Its eye-catching design and attention to detail, resembling a real tank, add an extra layer of excitement and make it stand out among other pool floats. This inflatable tank float not only encourages imaginative play but also promotes outdoor activity and social interaction among kids.
Whether it's a summer pool party or a family day by the pool, the Pool Punisher Inflatable Tank with Squirt Gun brings a thrilling and playful element to any water-based gathering.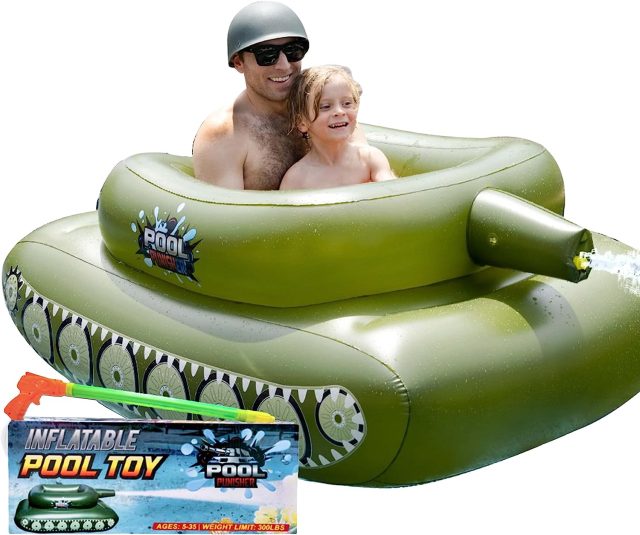 Find it HERE…