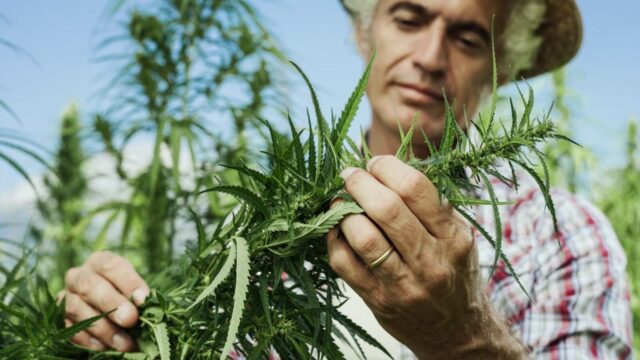 Many farms are looking to transition for more sustainable products and switch from growing animals to plants. It is also the case of this Texas-based farm that decided to stop growing chicken and get into the hemp growing business.
The farm from Cookville, Texas also had the support of an NGO called Mercy For Animals, as they supported the owners through the transition. This farm is part of the program "TranFARMation, which was set up by the NGO and helps farmers prepare to change from animal-based farms to plant-based ones.
Bo Halley, who runs the chicken farm, said that the business was not profitable anymore, so they decided to try an alternative and turned the place into a hemp farm.
Halley's family has been raising more than 1,000,000 birds per year, but growing chickens came health complications and even financial difficulties.
They decided to switch their model and contribute to a more sustainable and cruelty-free economic model, and they harvested the first hemp acre of hemp after only 3 months.
The harvested hemp can be used this way to create something new, instead of causing pain and suffering for innocent beings, like the old farm used to.
"We decided that we would grow hemp and go from killing animals to growing something, from destroying things to creating things."