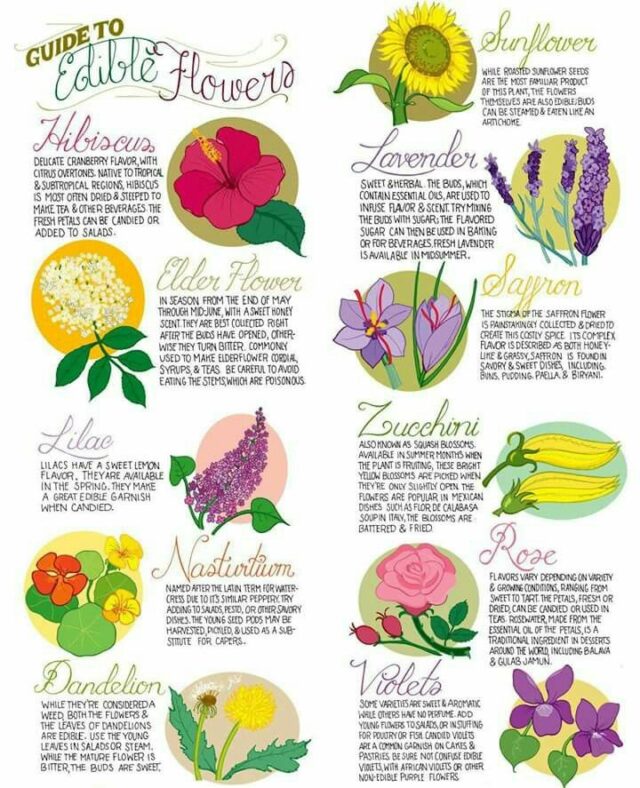 Learn how to grow lovely and fragrant flowers then use them create delicious meals with this beautifully illustrated flower gardening and cooking book.
Anyone who picks up The Edible Flower Garden will be tempted to grow, harvest, and sample at least a few of the more than forty varieties of edible flowers.
For centuries, humans have been using flowers to enhance the appearance, presentation and flavor of food.
How to store edible flowers
Most edible flowers are extremely perishable after harvest and therefore, should be eaten as quickly as possible. If not eaten the same day they were picked, the source advised storing them in a single layer in a shallow container or plate lined and topped with paper towels.
Cooking ideas
There's plenty of creative ways to integrate flowers into your favorite recipe, or to create a new one entirely.
petals into a mixed green salad, or topping a hot vegetable dish with onion blossoms.
Lilac can be an unexpected flavor-booster in ice creams and sorbets while
pansies are a nice accent when baked into cookies, the news outlet reports. Edible flowers also make for a decorative topper on cakes.
Flower Butters
Candied Flowers
Tulip and Endive Appetizer
Pineapple Sage Salsa
Rose Petal Syrup
Lavender Ice Cream
Learn more from The Edible Flower Garden book.