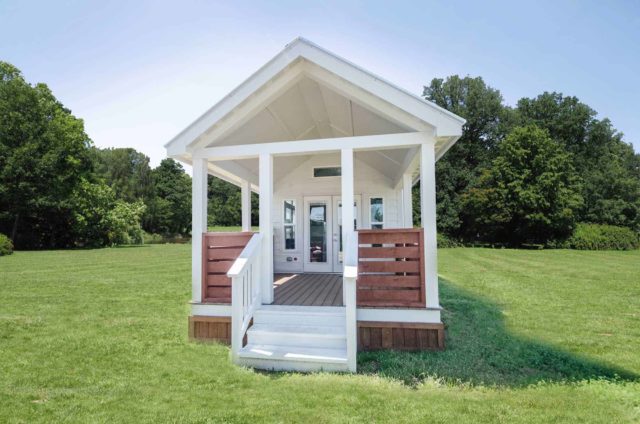 Tiny homes are great. They are organized efficiently, most of them are also environmentally friendly and can be both a nice permanent residence and a vacation house. Typically, tiny homes try to make as much as possible use of vertical space, so the sleeping area or bedroom is usually located upstairs.
But if you don't want to climb stairs or have a medical condition that restricts you, this tiny house is a great example of a small loft with a downstairs bedroom.
The company called Pratt Homes from Tyler, Texas specializes in tiny houses with downstairs bedrooms so you have plenty of layouts to choose from. This home is called Joann and from the outside, it looks like most of the tiny houses out there. But stepping inside, you will discover modern finishings that blend with classical-styled furniture. Upon entering you can find the living room with an incorporated kitchen and a narrow hallway leading to the bedroom.
The bedroom is large enough to accommodate 2 people and it leads to a bathroom with plenty of light and a shower. The color palette used in the design is a very pleasant one, blending lots of natural and earthy colors.
Take a look at the pictures to get a full tour of the tiny house named Joann.