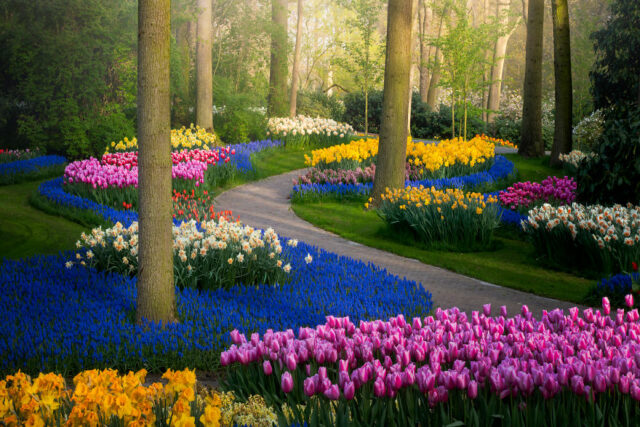 The context of COVID-19 created some peculiar moments and photographers around the world have been racing each other when it comes to capturing the perfect shot. Never before in modern history have we experienced streets so empty, parks so peaceful and nature so close to us in the heart of cities.
This Dutch photographer managed to capture some amazing pictures of the empty Keukenhof and its flowers. The Keukenhof is the most famous tulip garden around the world and can be found in Amsterdam, the Netherlands, and it is a place that attracts millions of tourists all year round.
With lockdowns imposed everywhere, the park is closed for the first time in 71 but this does not mean the flowers are missing. The park is abundant in beautiful tulips and Albert Dros managed to catch this miracle on camera and share it with the world through social media.
The flowers are still taken care of by the gardeners maintaining order in the park, as these are a national symbol and great pride for the Dutch.
Albert Dros visited the park one sunny April afternoon and thanks to it being empty, he managed to take some pictures that present the park from a new perspective. Take a look at the collection of 30 images and let them take your breath away.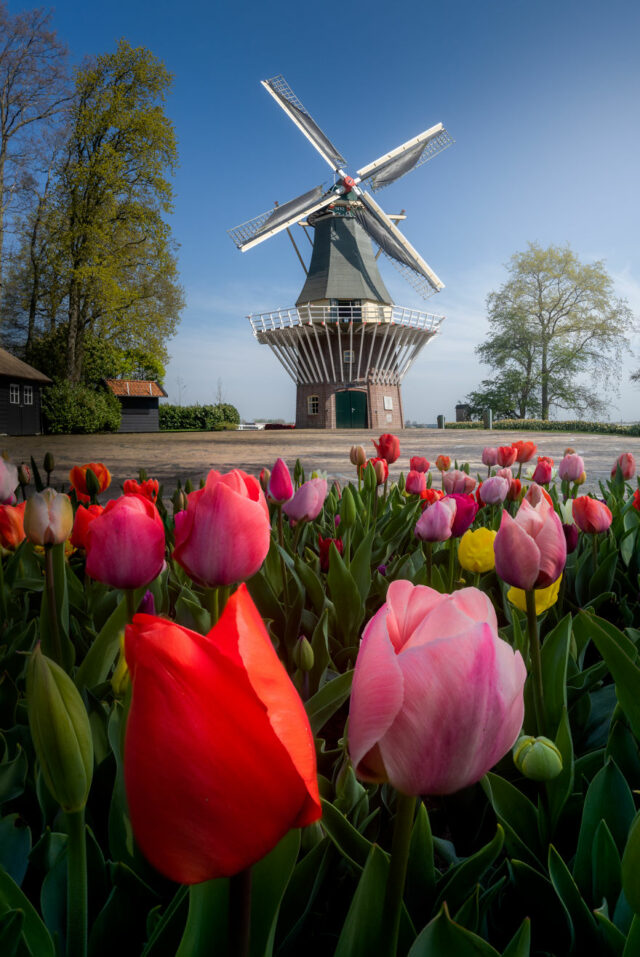 The famous Keukenhof windmill. The miller was so kind to move it to the correct position for pictures.